Ziraat Bankkart will be vying for the title in the Turkish Men's Volleyball Championship for the second year in a row.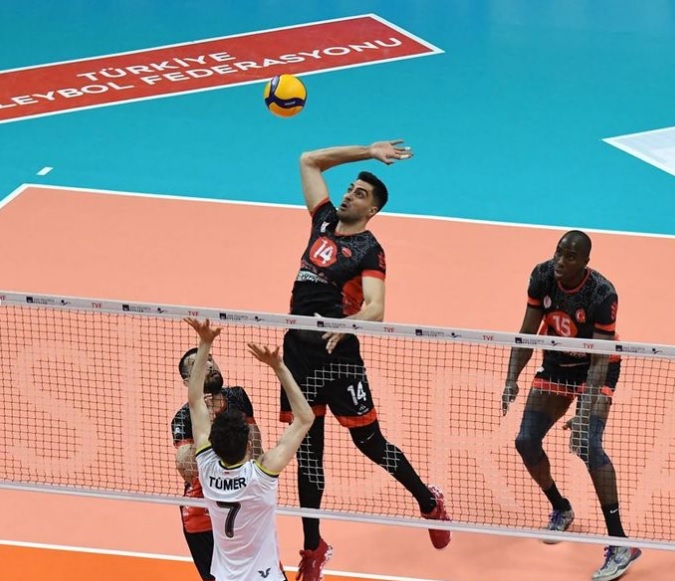 No.3 Ziraat Bankkart created a little upset by eliminating the regular-season runners-up Fenerbahçe HDI Sigorta in the semi-finals of the 2021/22 AXA Sigorta Efeler Ligi playoffs. The Istanbul side was a favorite in the face-off but was swept in both games of the series as well in the series itself. Faik Samet Güneş led Ziraat today with 13 points, including 8 blocks! Berkay Bayraktar made 70% reception (10 digs, 50% perfect). Thus, the Ankara club advanced to their second successive final in which they will try to defend the title.
The decisive Game 3 will be needed to decide the finalist between No.1 Halkbank and No.4 Arkas. Despite the absence of their starting opposite hitter Fernando Hernández (on the bench, but didn't enter) the regular-season winners managed to make up for the home defeat in Game 1 by prevailing 3-2 in İzmir. Hernández's replacement, Serbian Božidar Vučićević, passed the test as he was Halkbank's top scorer today, pouring in 25 points.
2021/22 AXA Sigorta Efeler Ligi – playoff semi-finals, Game 2: