Cucine Lube Civitanova re-opened the semi-final series of the 2021/22 Italian Men's Volleyball Championship playoffs against Itas Trentino.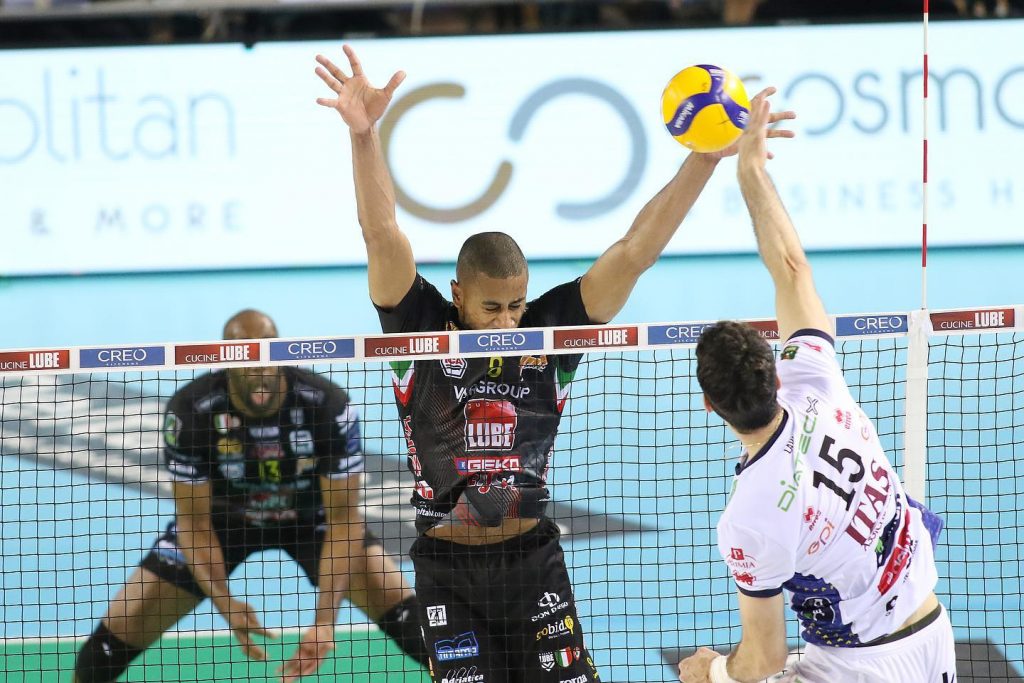 The second semi-final of the 2021/22 SuperLega Credem Banca playoffs will also continue to Game 4. Today, the 2nd-seed Lube returned the uncertainty in the series against 3rd-seed Trentino and did so with a practically perfect performance: 3-0. After losing the first 2 games in straight sets, Lube practically never let Trentino enter Game 3, finding themselves in the lead by 10-4 in the first set and 13-4 in the 3rd.
Brazilian Ricardo Lucarelli dragged the team commanded by Gianlorenzo Blengini to a win with 15 points through an 86% attack (12/14). Cuban Robertlandy Simón set up 4 blocks.
2021/22 SuperLega Credem Banca – playoff semi-finals, Game 3: