Katarzyna Skorupa, the former Poland Women's Volleyball National Team setter, announced the end of her sports career.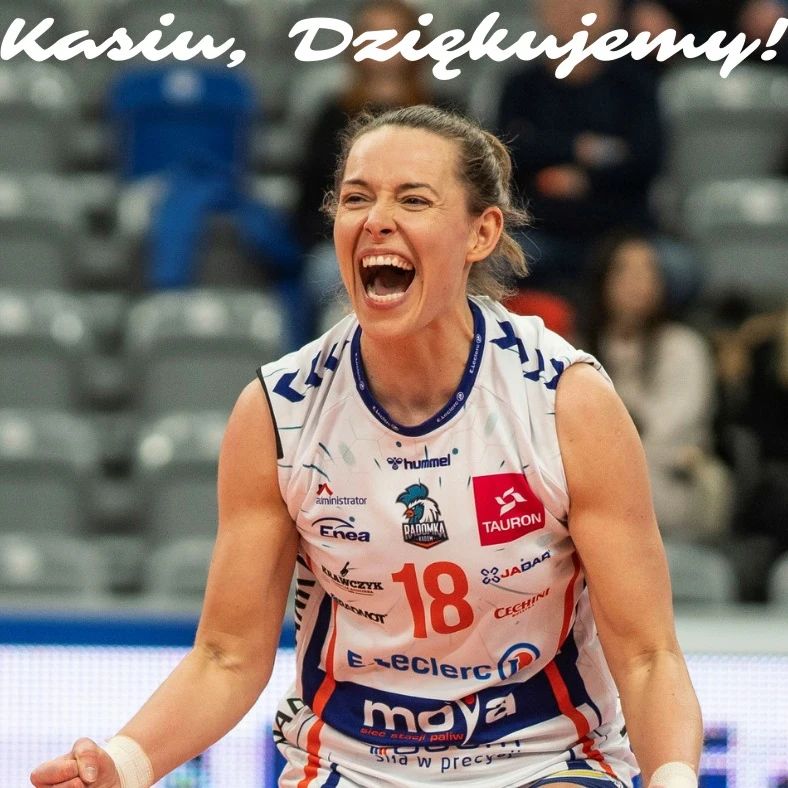 The outstanding Polish setter, who for the last two seasons represented the colors of the TAURON Liga club from her native city E.LECLERC MOYA Radomka Radom, announced on social media her decision to retire.
"It's time to leave what I love and to what I've devoted my previous life. It was a beautiful and difficult journey, full of successes and good experiences, sometimes also bad ones. I'm grateful for the opportunity to play in great clubs, with and against the best players and coaches in the world. I'm grateful for the people I met and friendships I have thanks to volleyball, for the world I saw and the moments I lived," the 37-year-old player wrote, adding it's "time to start a new chapter".
Skorupa wore the national team jersey between 2004 and 2012 (150 games), unfortunately, without achieving any notable success with it in terms of medals won. She was more successful on a club level, winning 3 Polish Cups (2006, 2008, 2009), one Polish Championship (2010), one Polish Super Cup (2010), Azerbaijan Championship twice (2013, 2014), Italian championship once (2015), one Turkish Super Cup (2015), 2 Italian Cups (2017, 2018), and 2 Italian Super Cups (2016, 2017).
She was individually chosen MVP and the Best Setter of the Polish Cup in 2008, then the Best Setter of the Polish Cup in 2009 and 2011, and Best Setter of Azerbaijani Championship finals in 2013.