The biggest German female volleyball star, the opposite hitter, Louisa Lippmann revealed that her volleyball journey is over for now.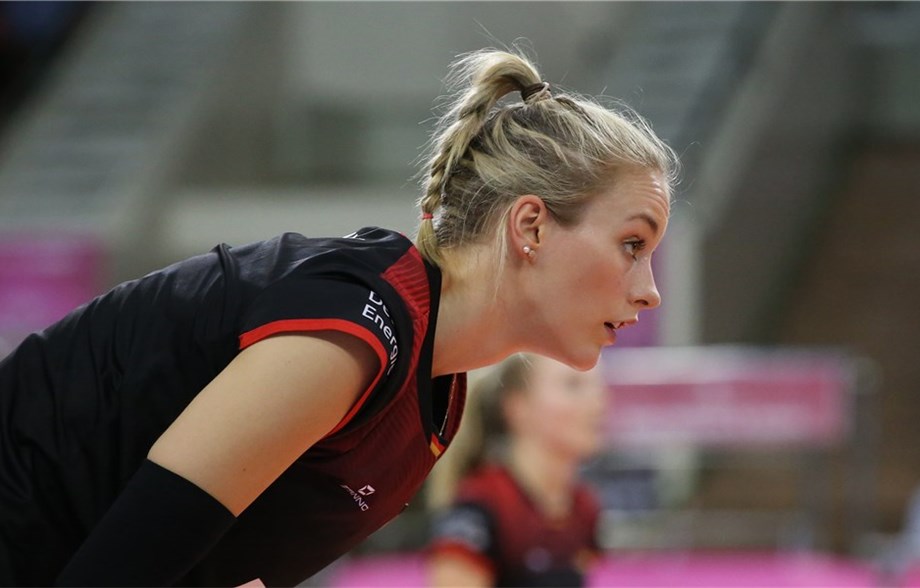 Not even 28 years of age, Louisa Lippmann stopped her volleyball career. The Germany National Team stellar Lippmann posted on social media that she can no longer endure the demanding efforts that come with practicing volleyball and said goodbye to the sports, however, leaving room for a return at some point. The current member of Italy's Savino Del Bene Scandicci, with whom she won the CEV Challenge Cup and entered the semi-finals of Serie A (eliminated by Prosecco Doc Imoco Volley Conegliano), revealed on Instagram the reasons behind this sudden choice:
"The national team and the dream of the Olympics have always been my reason for playing volleyball, my daily motivation, it made me proud and was a special honor for me. I've always given everything and received a lot, but unfortunately, not the big successes I always dreamed of. For me, this journey of ups and downs is over for the time being. The last three years, full throttle in Shanghai, Kaliningrad, and Italy have been extremely demanding physically and mentally and now I'll refrain from volleyball to become aware of various things," the 2017 German Volleyball Player of the Year wrote.
With the national team, Lippmann won 3 medals, none of which was gold and non of which were at a major tournament. On a club level, she won 4 German Championships (two apiece with Dresdner SC and SSC Palmberg Schwerin), one German Cup (Dresdner), one German Super Cup (Schwerin), and one Russian Championship (Lokomotiv).