ASKÖ Steelvolleys Linz/Steg are the Austrian women's club volleyball champions, again.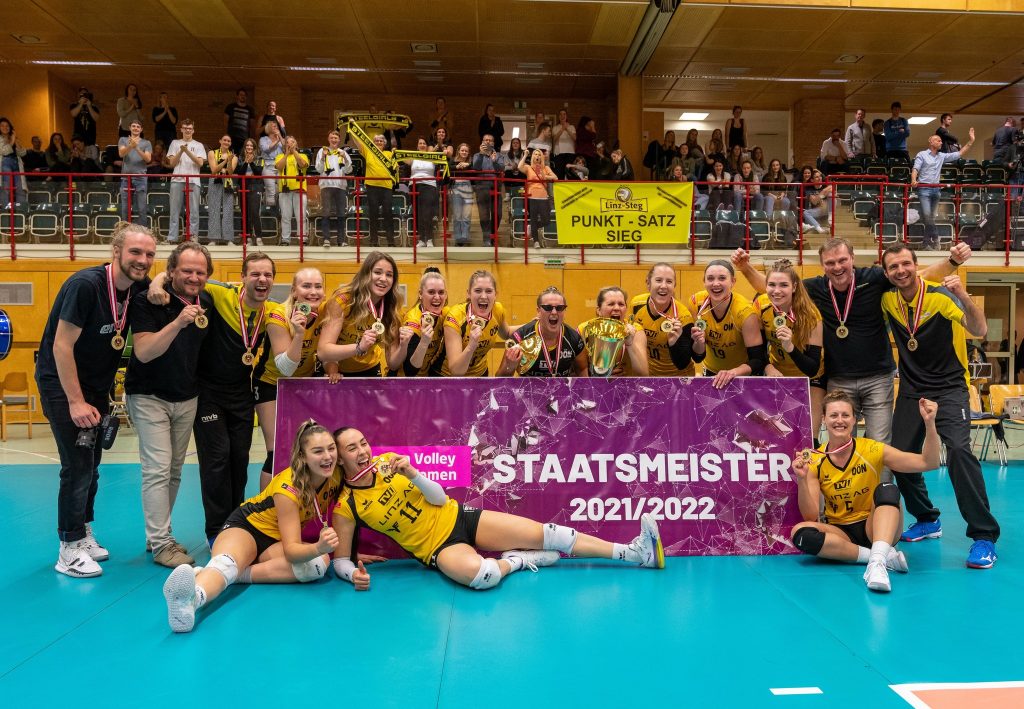 The title of the Austrian women's champions again ended up in the showcases of ASKÖ Steelvolleys Linz/Steg. The team from the Upper Austria state won the fourth game of the 2021/22 Austrian Volley League Women final series against VB NÖ Sokol/Post, on the road in Vienna, 3-2 after two hours and 10 minutes of a play. Linz/Steg had dominated the first two finals of the best-of-5 series, winning 3-0 each. On Monday Sokol were able to bounce back (3-1), but 48 hours later, the new-old champions closed the series.
Mexican Jocelyn Urías top-scored Linz/Steg last night with 23 points, including 4 blocks. Symbolically, the captain on the winning side Sophie Wallner scored the last point of the match. The 33-year-old outside hitter, a long-time member and captain of the Austria National Team, played her last career game. For Linz/Steg it's the third AVL title after 2019 and 2021. In addition, they were ranked first in the 2019/20 season, which was canceled due to corona. All of these successes were achieved with Roland Schwab as head coach. The 38-year-old will now leave the club and devote himself to his new role as Austria Women's National Team manager.
2021/22 Austrian Volley League Women – playoff finals: