Historical comeback: Vero Volley Monza saw Igor Gorgonzola Novara out of the playoffs and flew to the 2021/22 Italian Women's Volleyball Championship finals.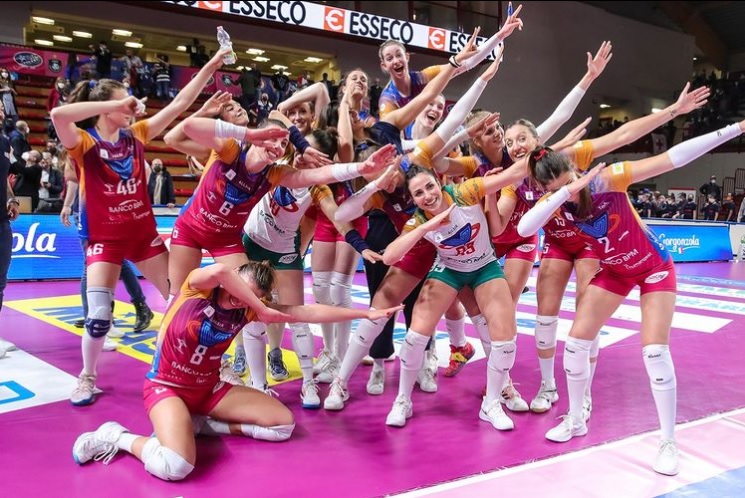 For the first time in their history, Monza will vie for the 'Scudetto'. In the decisive Game 3 of the 2021/22 Serie A playoff semi-finals, in front of nearly 4,000 rival's fans, the 3rd-seed side ended Novara's (No.2) journey this season: 2-1. An extraordinary comeback by Marco Gaspari's team, who recovered from a two-set disadvantage, put an epilogue to an exciting series.
The Pole Magdalena Stysiak led as many as 6 players in double digits on the winning side, scoring 22 points. Anna Danesi set up 5 blocks. Turkish Ebrar Karakurt spiked as many as 73 times for Novara (!), scoring 30 points through not so notable percentage (36%). Monza will compete for the title with Prosecco Doc Imoco Volley Conegliano.
2021/22 Serie A playoff – semi-finals, Game 3 (today's matches):
Igor Gorgonzola Novara – Vero Volley Monza 2-3 (26-24, 25-21, 22-25, 23-25, 12-15).