No.1 Grupa Azoty Chemik Police defeated No.2 Developres BELLA DOLINA Rzeszów 3-2 in the first final match of the 2021/22 Polish Women's Volleyball Championship playoffs.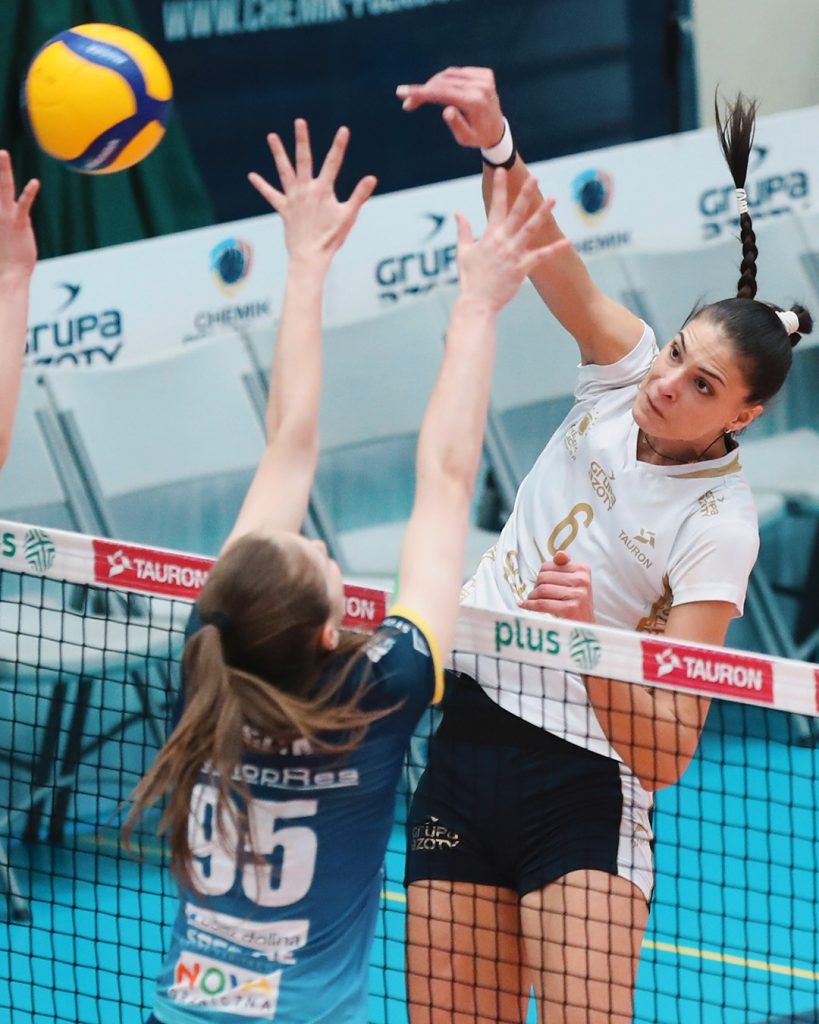 When Chemik and Developres meet, the tie-break is almost guaranteed. This time, the reigning champions have made their way to the win in Game 1 and are leading the finals of the 2021/22 TAURON Liga. In women's elite division, as well as in men's, the composition of the playoff face-off is the same as in the previous season. Chemik already lost two trophies to Developres (Polish Cup and Polish Super Cup) this season.
Chemik gained the upper hand in the competition for the most important trophy in 2021/22, which will be played until one side reaches 3 wins, but did so after allowing Developres to level the match at 2-2 in sets and having to put an extra effort in the tie-break to triumph. Serbian Jovana Brakočević-Canzian top-scored Chemik with 29 points, the same as American Kara Bajema tallied on the losing side for which Magdalena Jurczyk made 5 blocks.
2021/22 TAURON Liga – playoff finals, Game 1:
Grupa Azoty Chemik Police – Developres BELLA DOLINA Rzeszów 3-2 (25-19, 25-22, 22-25, 22-25, 15-12)