In a dramatic Game 2 of the 2021/22 Brazilian Men's Volleyball Championship finals, Fiat/Gerdau/Minas beat Sada Cruzeiro and forced the deciding encounter for the title.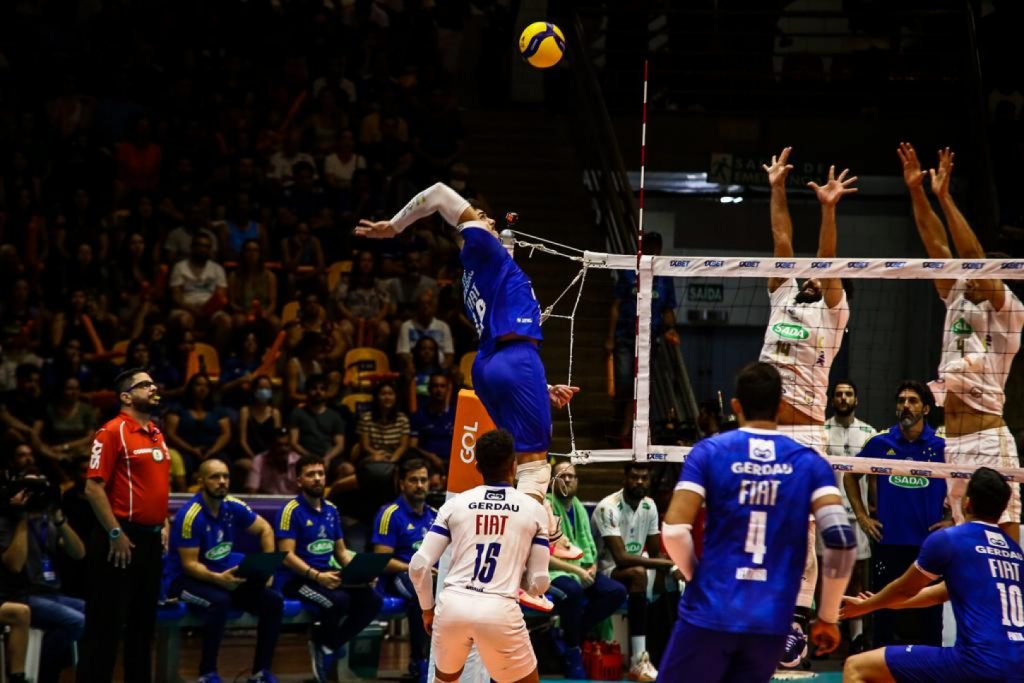 The second match of the 2021/22 Superliga Masculina 1XBET title face-off between the home side of Minas (No.1) and No.2 Cruzeiro was a game with all the ingredients of a great final: emotion, technique, and drama. Just like Game 1. Minas came to be 2 points away from saying goodbye to the title in the tie-break but managed to turn over the set in their favor. Thus, Nery Tambeiro's team equaled the series; the game worth the title will take place next Sunday, also at the Sabiazinho Arena in Uberlândia, chosen by Minas as their home ground in the finals.
The performance of a returnee to the Minas squad after more than a month, Leandro Vissotto, was fundamental for his side. The veteran scored 31 points.
2021/22 Superliga Masculina 1XBET – playoff finals, Game 2:
Fiat/Gerdau/Minas – Sada Cruzeiro 3-2 (21-25, 25-22, 25-22, 21-25, 18/16)