For the second season in a row, Pénzügyőr SE lifted the trophy for the best team in the Hungarian Men's Volleyball Championship, and for the second time in a row they did so over Fino Kaposvár.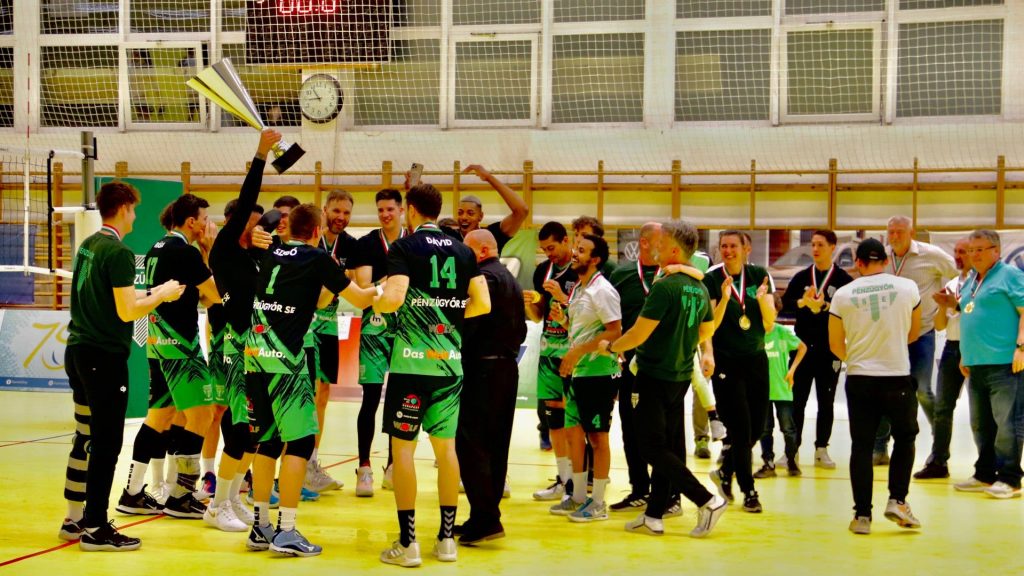 The fate of the championship title in the 2021/22 Nemzeti Bajnokság Férfi Extraliga was decided after the defending champion Pénzügyőr defeated the record champion (18 titles) Kaposvár 3-1 in the third match of the playoff finals, thus winning the gold medal for the second time with a total of 3-0 in the series. It was the third successive league final for Pénzügyőr.
Game 3 was similar to the first clash of the final, as the Budapest side proved to be mentally stronger than Kaposvár again despite losing one set, so after 2021, they re-entered the throne of Extraliga. The ace of Balázs Majoros at 24-17 for Pénzügyőr in the fourth set marked the title defense for his team. Csanád Dávid top-scored the winnig side with 16 points. He made 75% reception (16 digs, 31% perfect) in Game 3.
2021/22 Nemzeti Bajnokság Férfi Extraliga – playoff finals: