After 5 sets and two hours and 19 minutes of a play, No.2 Cucine Lube Civitanova beat No.1 Sir Safety Conad Perugia in Game 1 of the 2021/22 Italian Men's Volleyball Championship finals.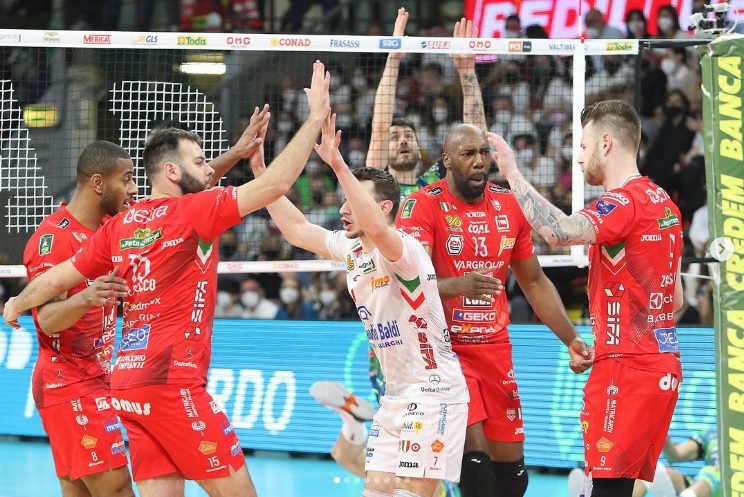 The 2021/22 Superlega Credem Banca finals couldn't have started in a more spectacular way. Just like in the semi-final series against Leo Shoes PerkinElmer Modena, the home factor lost significance already in Game 1 of the playoff finals, with Lube managing to win the 5-set challenge full of surprises and overturns at PalaBarton. Lube dominated the first and fourth set, Perugia rose in the second and third, so the verdict was postponed to the tie break. In it, Lube squandered 8-4 but still prevailed.
Cuban Robertlandy Simón finished the match as Lube's the top scorer with 20 points, making 82% attack (14/17). The entrance of Osmany Juantorena (after a long absence from courts) for a few rallies in the second set might be the signal that Gianlorenzo Blengini will employ him more in the coming games of the series. Luxembourger Kamil Rychlicki tallied 14 points for Perugia.
Scudetto will go in hands of the players of a team that first earns 3 triumphs in the finals.
2021/22 Superlega Credem Banca – playoff finals, Game 1:
Sir Safety Conad Perugia – Cucine Lube Civitanova 2-3 (17-25, 28-26, 25-20, 17-25, 13-15)