The last chapter of the Polish Men's Volleyball Championship in the season 2021/22 – the playoff series for the gold medal – has started.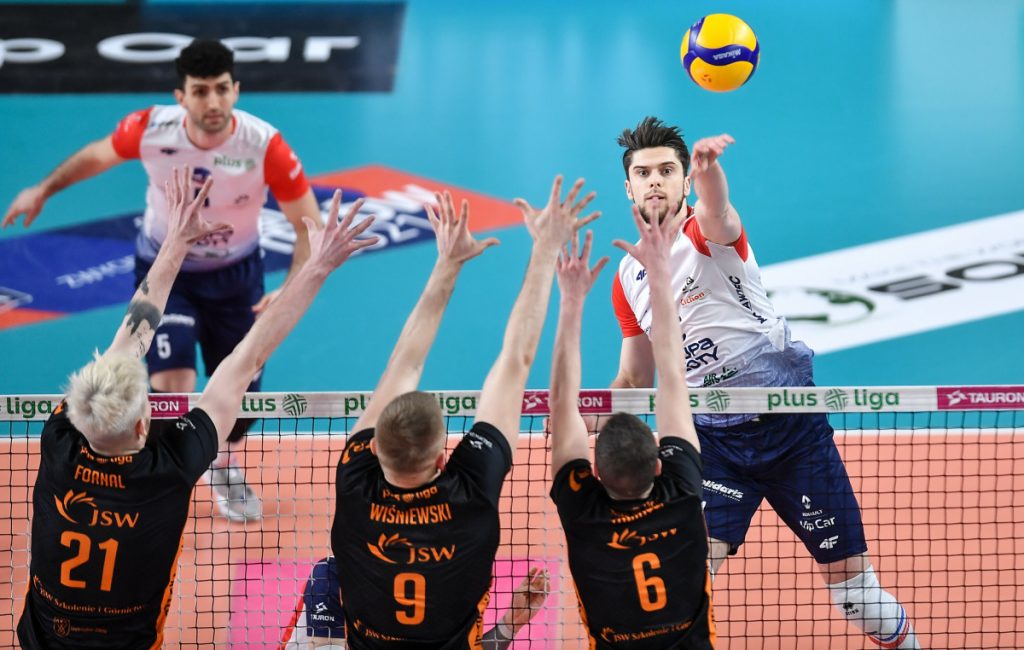 The opening of the 2021/22 PlusLiga finals was successful for the regular-season winners Grupa Azoty ZAKSA Kędzierzyn-Koźle, who defeated the 2nd-seed and reigning champions Jastrzębski Węgiel 3-0 in the first match of the series. The encounter was far from a dramatic spectacle, as ZAKSA had the initiative in all sets against the rivals with whom they locked horns for the title last season too.
The second set had the elements of uncertainty as the visiting side tied at 24-24 after trailing 22-24, defending a couple of set balls before the home team reached 27-25. In the third set, ZAKSA had 23-20, Jastrzębski leveled but suffered two consecutive blocks to lose the period as well as the match. Thus, ZAKSA increased the advantage in head-to-heads with 'The Hawks' this season to 6-1.
Kamil Semeniuk stood out the most on the team commanded by Romanian Gheorghe Crețu, scoring 15 points. The Czech Jan Hadrava tallied 14 points on the losing side. Ukrainian-Polish Jurij Gladyr served 4 aces.
2021/22 PlusLiga – playoff finals, Game 1:
Grupa Azoty ZAKSA Kędzierzyn-Koźle – Jastrzębski Węgiel 3-0 (25-21, 27-25, 25-23)