In Round 1 of the 2022–23 Polish Men's Volleyball Championship, Aluron CMC Warta Zawiercie and PGE Skra Bechatów staged a thrilling match.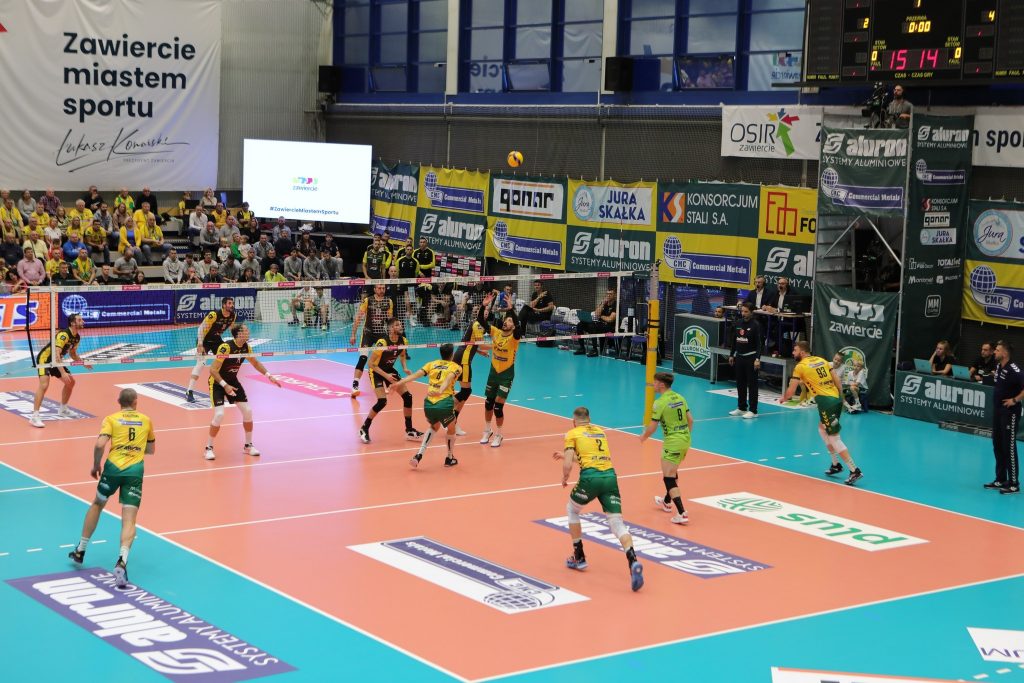 Aluron defeated Skra Bełchatów at home in the 2022-23 PlusLiga first-round match between the two clubs that were put into the tight group of favorites for the title before the start of the season. The hosts were trailing by 1-2 in sets, but as it befits matches with Skra recently, the encounter ended with a tie-break and Aluron's triumph: 3-2 (25-21, 16-25, 18-25, 25-18, 15-13).
The Serbian, Uroš Kovačević, top-scored for Aluron with 27 points, including 4 blocks. His fellow countryman, Aleksandar Atanasijević, tallied 22 points on the losing side, for which Mateusz Bieniek served 5 aces.
Today, October 2, 2022, will go down in the history of Polish volleyball. On this day, the first foreign team took the court in PlusLiga. Barkom Każany Lwów (the Polish version of Barkom-Kazhany Lviv) visited Trefl Gdańsk and lost in three sets. Even though Barkom was considered a powerhouse of Ukrainian volleyball with three national titles and four national cups on their account, it's obvious that the transition to, perhaps, the second strongest league in Europe will be difficult.
Piotr Orczyk highlighted Trefl with 15 points. Vasyl Tupchii was Barkom's only player in double digits with 10 points.
2022-23 PlusLiga – regular season, Round 1: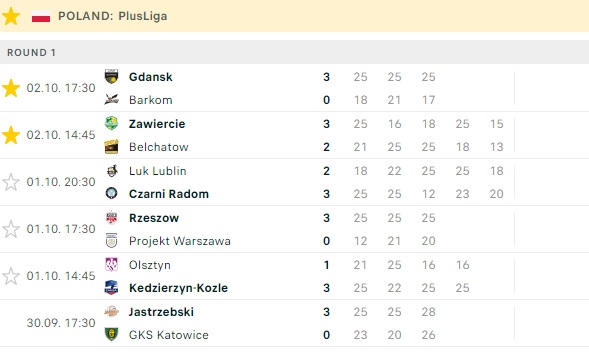 In progress:
PSG Stal Nysa – Ślepsk Malow Suwałki
October 3:
BBTS Bielsko-Biała – Cuprum Lubin