Uralochka-NTMK failed to take revenge on Lokomotiv for losing last season's Russian Women's Volleyball Championship finals.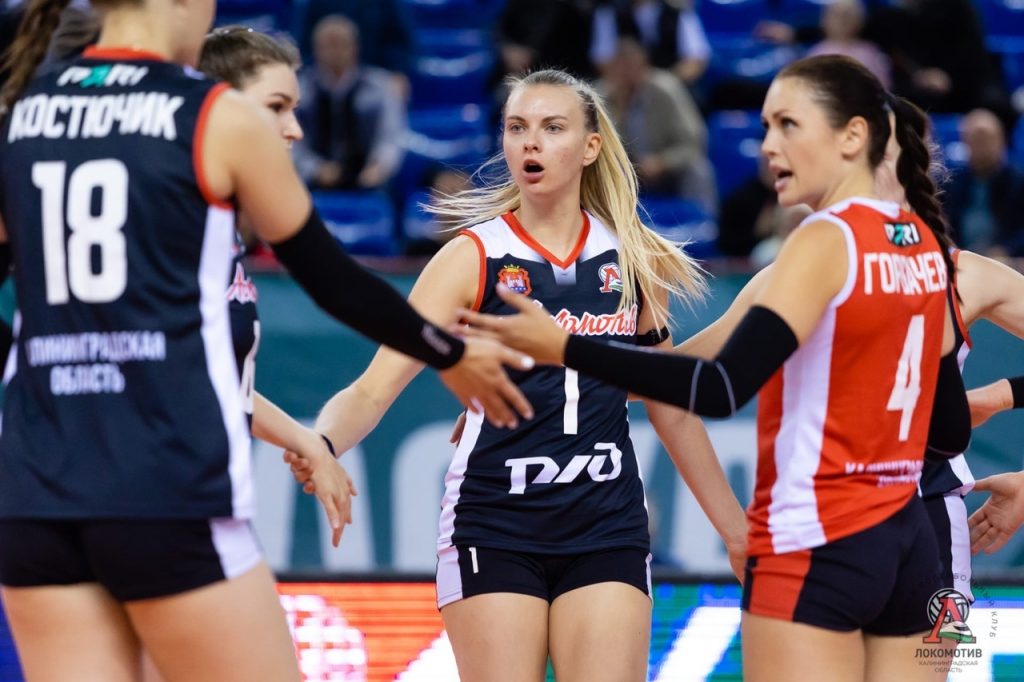 The match between Lokomotiv and Uralochka valid for Round 2 of the 2022-23 PARI Superliga (PARI Суперлига) for women had the prefix "super". And how could it be otherwise if the reigning champions of Russia and the runners-up met? Everyone still remembers the phenomenal playoff final series of last season. However, the fans who filled the stands in the hall in Kaliningrad today saw little of the volleyball that constituted the finale of 2021-22. The home side generally looked powerful in attack and swept the team from Ekaterinburg.
Kseniya Parubets stood out for Lokomotiv against her ex-club for which she competed for a full decade before coming to Lokomotiv in the offseason, scoring 16 points. Irina Filishtinskaya served 4 aces. Elizaveta Kotova and Kseniya Kupryashkina put down 12 apiece for Uralochka.
2022-23 PARI Superliga – regular season, Round 2: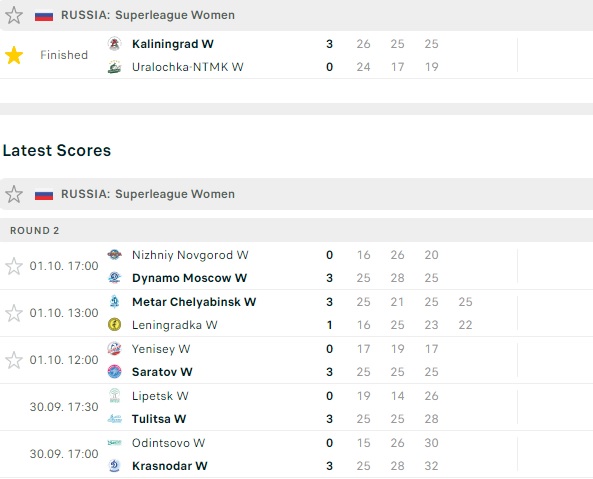 October 3:
Minchanka – Dinamo Ak-Bars