At the end of the match between the Netherlands and Italy today, which was the last match on the schedule for Day 10, the Preliminary Phase of the 2022 FIVB Volleyball Women's World Championship co-hosted by the Netherlands and Poland has come to an end.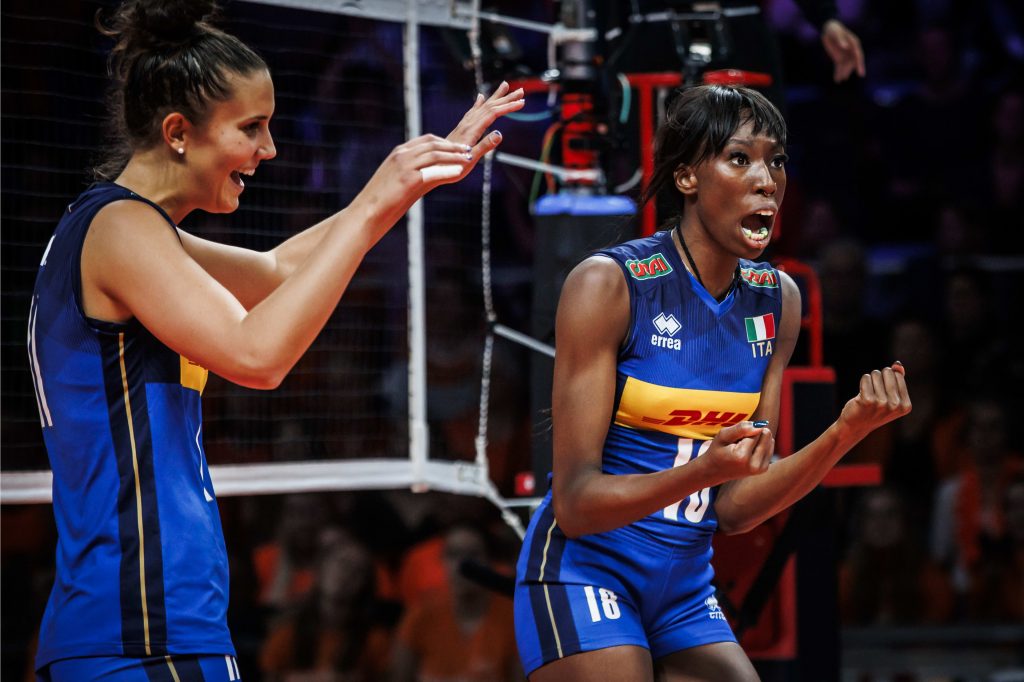 Sixteen of the 24 national teams that began the 19th edition of the Women's World Championship 2022 will continue to compete for medals after the first stage of pool play was completed today in Arnhem, the Netherlands, with three matches of no significance in regard to claiming slots for the next stage. All berths for the next stage were taken on days 6-9.
Italy defeated the Netherlands 3-1 (25-13, 22-25, 25-16, 25-21) and Belgium defeated Cameroon in three sets, partially 25-8, 25-19, and 25-14 in the last Pool A matches. Japan prevailed over Argentina in straight sets (25-17, 25-19, 25-17) in Pool D.
Only Serbia and Italy, the winners and runners-up of the 2018 World Championship, respectively, managed to remain unbeaten. The Italians, who gained 15 points in 5 victories, had the best campaign among the 24 teams, while the Serbians, who also won all 5 of their games, finished with 14 points.
The top four teams from each of the four groups advance to the second stage, resulting in two pools of eight teams each – Pool E and Pool F – in the tournament's following lap, from which the eight quarter-finalists will be selected. Each team will play in the second pool stage only against the teams they didn't face in the first phase.
Pool E, which will be played in Rotterdam, the Netherlands, will consist of the top 4 from Pool A (Italy, the Netherlands, Belgium, and Puerto Rico) and the four sides that advanced from Pool D (China, Japan, Brazil, and Argentina).
Pool F, hosted by the Polish city of Łódź, will welcome the best four teams from Pool B (Turkey, Thailand, the Dominican Republic, and Poland) and Pool C (Serbia, the United States, Canada, and Germany).
The second phase will set off on Tuesday, October 4.
2022 FIVB Volleyball Women's World Championship – Preliminary Phase, Day 10: