Today, there were two matches scheduled for Round 26 of Plusliga. Projekt Warszawa faced off against Luk Lublin, while PGE Skra Bełchatów played against Cerrad Enea Czarni Radom.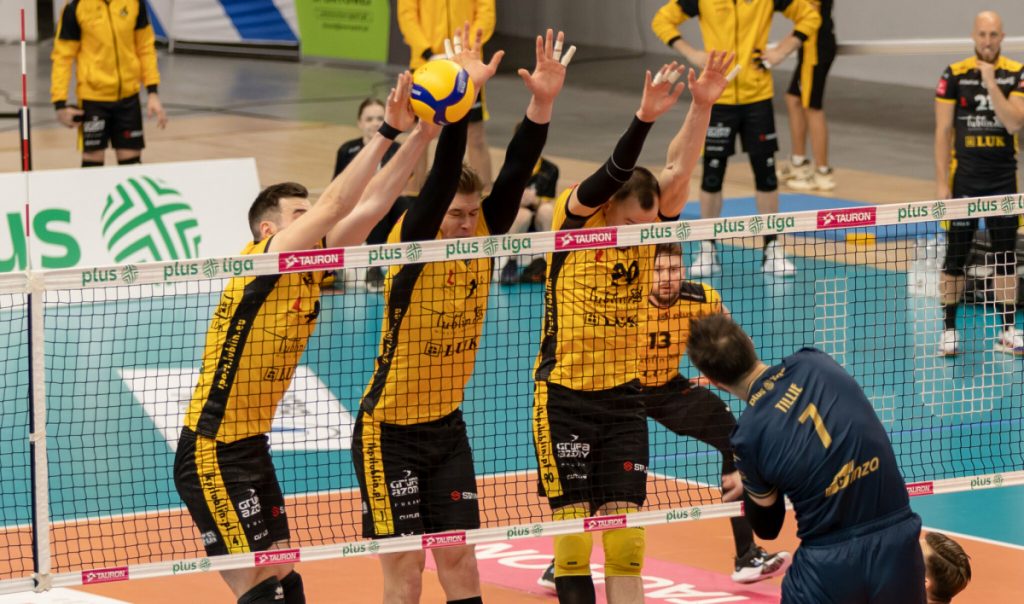 In the first game, Projekt Warszawa continued their impressive form by defeating Luk Lublin in four sets (23-25, 25-22, 25-20, 25-13), securing their 10th consecutive victory. The star performer of the match was Linus Weber, the German opposite, who scored 21 points with an impressive attack rate of 60%.
Meanwhile, PGE Skra Bełchatów ended their eight-game losing streak in Plusliga with a 1-3 win (25-23, 23-25, 24-26, 17-25) over Cerrad Enea Czarni Radom. Aleksandar Atanasijevic, the Serbian opposite, was the standout player of the match with 18 points, a 50% attack rate, and two aces.
Plusliga – Round 26
March 2, 2023
BBTS Bielsko-Biała vs Trefl Gdańsk 1-3 (25-23, 14-25, 22-25, 23-25)
March 3, 2023
Indykpol AZS Olsztyn vs Barkom Każany Lwów 3-0 (25-17, 25-22, 25-17)
March 4, 2023
Aluron CMC Warta Zawiercie vs Asseco Resovia Rzeszów 3-0 (25-19, 25-16, 25-22)
Jastrzębski Węgiel vs Ślepsk Malow Suwałki 3-1 (25-15, 25-18, 22-25, 25-13)
Grupa Azoty ZAKSA Kędzierzyn-Koźle vs Ślepsk Malow Suwałki 3-1 (23-25, 25-21, 25-21, 25-20)
March 5, 2023
Luk Lublin vs Projekt Warszawa 1-3 (25-23, 22-25, 20-25, 13-25)
Cerrad Enea Czarni Radom vs PGE Skra Bełchatów 1-3 (25-23, 23-25, 24-26, 17-25)
March 6, 2023
GKS Katowice vs PSG Stal Nysa
STANDINGS
1. Aluron CMC Warta Zawiercie 59
2. Asseco Resovia Rzeszów 59
3. Jastrzębski Węgiel 58
4. Grupa Azoty ZAKSA Kędzierzyn-Koźle 52
5. Projekt Warszawa 52
6. Trefl Gdańsk 47
7. Indykpol AZS Olsztyn 43
8. PSG Stal Nysa 43
9. Ślepsk Malow Suwałki 38
10. LUK Lublin 34
11. PGE Skra Bełchatów 34
12. GKS Katowice 26
13. Cuprum Lubin 24
14. Barkom Każany Lwów 24
15. Cerrad Enea Czarni Radom 14
16. BBTS Bielsko-Biała 8