Zenit-Kazan are the new leaders of the 2021/22 Russian Men's Volleyball Championship.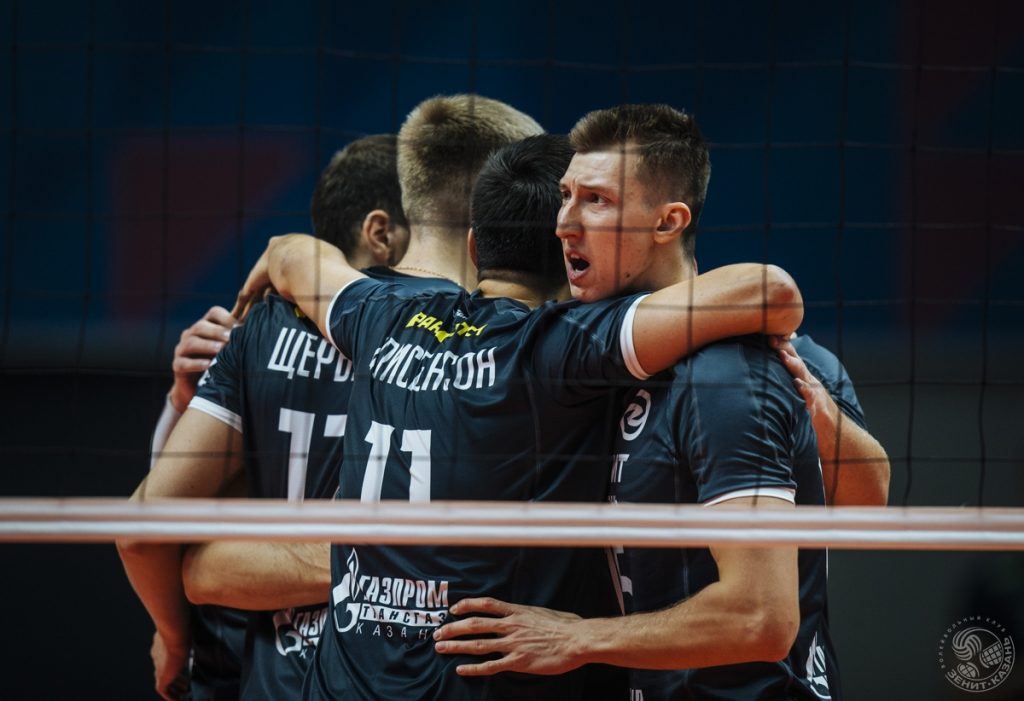 Zenit-Kazan beat Lokomotiv, the only undefeated side in the 2021/22 Men's Superliga Parimatch thus far, in the big match of the eighth round – 3-1 (26-28, 25-16, 25-19, 25-18) – to get to the top of the table with 22 points (one point more than today's rivals). Apart from the first set, which they lost, Zenit unexpectedly took the rest of the sets with ease, obtaining early leads in each of them (11-6 in the second set, 5-1 in the third set, and 12-4 in the fourth set).
Before the start of the match, the legendary coach Vladimir Alekno, who had been at the helm of the team for 13 seasons, was inducted into the Zenit-Kazan Hall of Fame, joining six players there: Sergey Tetyukhin, Lloy Ball, Matthew Anderson, Igor Shulepov, Dmitry Fomin, Ruslan Olikhver.
Maksim Mikhaylov from the Kazan side scored game-high 20 points. American Micah Christenson and Dmitriy Volkov were the best on the block with four points each taken in this segment. Serbian Dražen Luburić was the only player in Lokomotiv, whose seven-match winning streak from the start of the season was interrupted, to have double digits on the scoresheet (12 points).
2021/22 Men's Superliga Parimatch – regular season, Round 8: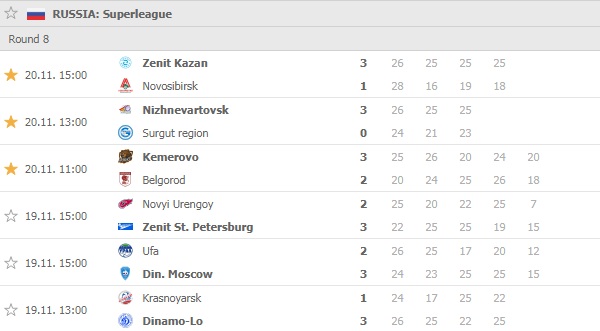 November 21
ASK – Neftyanik