All sides that were in the top four in the charts of the 2021/22 Turkish Women's Volleyball Championship prior to today's matches retained that status.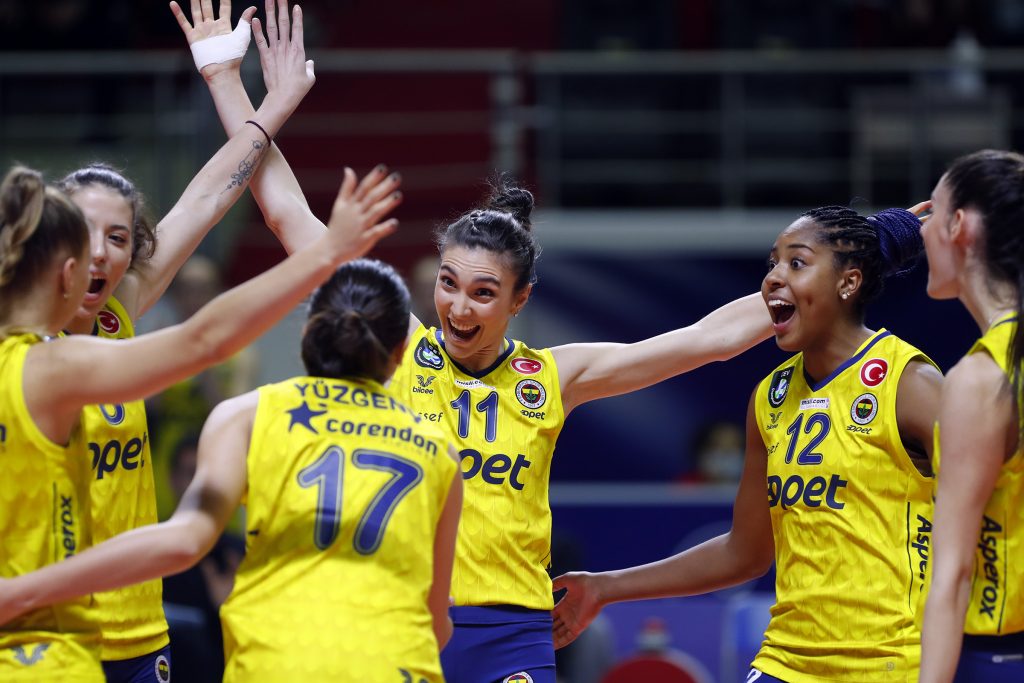 Fenerbahçe Opet don't let go of the leadership in the 2021/22 Misli.com Sultanlar Ligi. They swept Yeşilyurt 3-0 in Round 10, with 13 points from Brazilian Ana Cristina Souza 'Aninha' and four blocks from Dicle Nur Babat. Fenerbahçe head coach Zoran Terzić gave a day off to his team's best scorer thus far Arina Fedorovtseva but even so, the 'Yellow Angels' managed to earn the fifth win in a row.
After suffering a sensational defeat to Kuzeyboru, VakıfBank head coach Giovanni Guidetti decided not to gamble again, returning his most effective player in the season Isabelle Haak to the action against Galatasaray HDI Sigorta, which paid him off as his team scored a 3-0 win. American Michelle Bartsch-Hackley top-scored Vakif's scoresheet with 19 points. The mentioned Swede set up five blocks.
Eczacıbaşı Dynavit swept Mert Grup Sigorta to record the fifth successive victory in Sultanlar Ligi (sixth successive overall) to which they were led by Serbian Tijana Bošković (19 points) and Simge Şebnem Aköz (72% reception; 18 digs, one error, 22% perfect).
2021/22 Misli.com Sultanlar Ligi – regular season, Round 10: