Turkish women's club champions VakıfBank suffered the most sensational defeat in many years, losing in straight sets to the team from the lower half of the table in the 2021/22 championship, Kuzeyboru.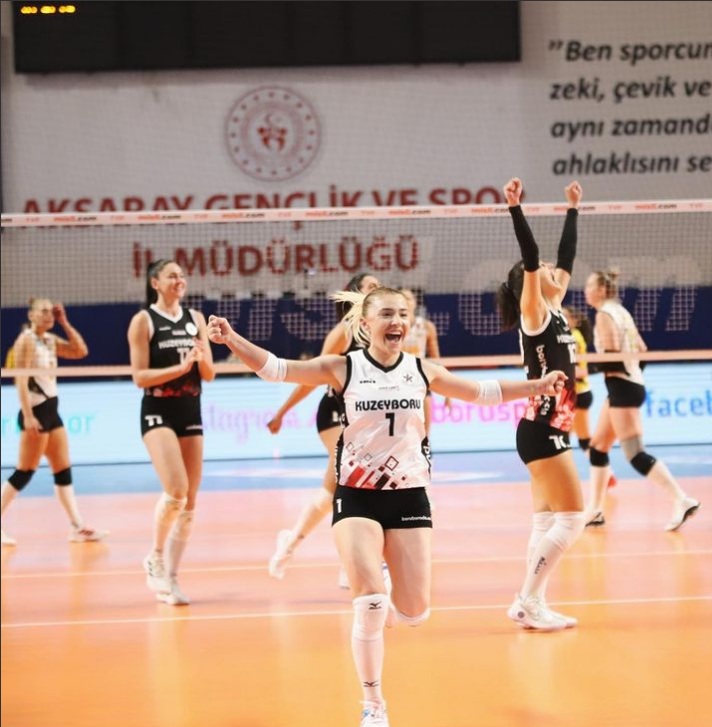 Not holding the world record for consecutive wins just by themselves anymore was not taken well by VakıfBank. Only three days after Italy's Prosecco Doc Imoco Volley Conegliano tied the record and a day after media announced it plans to hire two of the best players in the world, the team commanded by Giovanni Guidetti suffered the most sensational defeat of the last several seasons. It lost to Kuzeyboru (the 10th-placed in the charts prior to the match) with a score of 0-3 in Round 13 of the 2021/22 Misli.com Sultanlar Ligi. The match was played in advance due to the participation of the 'Yellow and Blacks' in the 2021 FIVB Club World Championship.
Suffering a defeat without taking a single set last time happened to VakıfBank on October 29, 2019, when Fenerbahçe Opet beat them 3-0 in the league. At the same time, VakıfBank's six-game winning streak came to an end, but they remained leaders in the standings (actually, co-leaders with Fenerbahçe Opet). Ukrainian Alesia Rykhliuk top-scored Kuzeyboru with 16 points. Guidetti decided t spare his best scorer Haak, which might be the main reason for such a painful defeat of the Istanbul side.
2021/22 Misli.com Sultanlar Ligi – regular season, Round 13 (today's matches):
Kuzeyboru – VakıfBank 3-0 (25-20, 25-21, 25-23)