All accept one participant of the 1/16 Finals of the 2022 Men's Volleyball CEV Cup are determined after today's rematches of the Qualifying Round.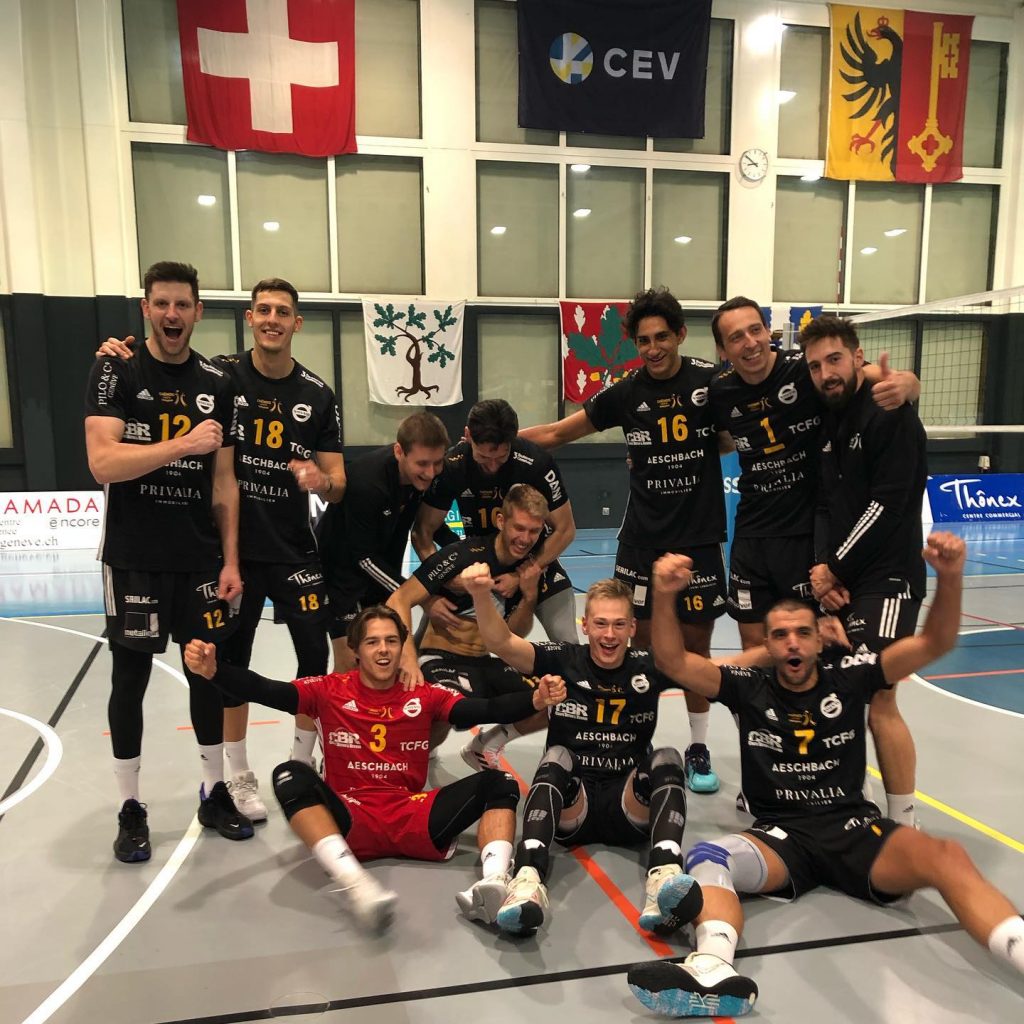 Chênois Genève won the Swiss derby scheduled in the CEV Volleyball Cup 2022 | Men qualifiers. After losing 1-3 to Lindaren Volley Amriswil in the 1st leg, the national champions turned the situation around by winning 3-0 at home, earning themselves the Golden Set, which they took with a score of 15-10. The Geneva team thus won its ticket for the Round of 16 of the second most important club competition on the European volleyball scene. Serbian Strahinja Brzaković top-scored Chênois with 19 points, including five blocks. The Dutchman Maikel van Zeist served four aces, while Etienne Hagenbuch made 81% reception (26 digs, one error, 31% excellent).
One more team achieved its promotion to the next round via Golden Set – Serbia's Ribnica Kraljevo. Beating Germany's SVG Lüneburg 3-1 in the rematch at home, the winners of the Serbian Cup annulled a 0-3 defeat from the first match. In a Golden Set, Ribnica proved stronger, prevailing over the rivals with a score of 15-10 and qualifying among the best 32 teams in the competition. Stefan Okošanović scored 21 points on the winning side. Žarko Ubiparip had 86% reception (36 digs, one error, 42% excellent).
All in all, there were no upsets in rematches of the Qualifying Round. Big favorites such are Turkey's Arkas İzmir, France's Tours VB, and Italy's Perkinelmer Leo Shoes Modena made it to the next round without a fuss. Only one spot is vacant in the 1/16 Finals, which will be filled in by the winners of the pairing between Poland's PGE Skra Bełchatów and Bosnia's OK Mladost Brčko (3-0 in the 1st leg).
CEV Volleyball Cup 2022 | Men – Qualifying Round, 2nd leg (today's matches):