In the tie-break of the fifth-round match of the 2021/22 Brazilian Women's Volleyball Championship, Dentil Praia Clube defeated Itambé Minas, kept an overall unbeaten record (and unbeaten record over today's rivals) in the season, and isolated themselves in the lead of the competition.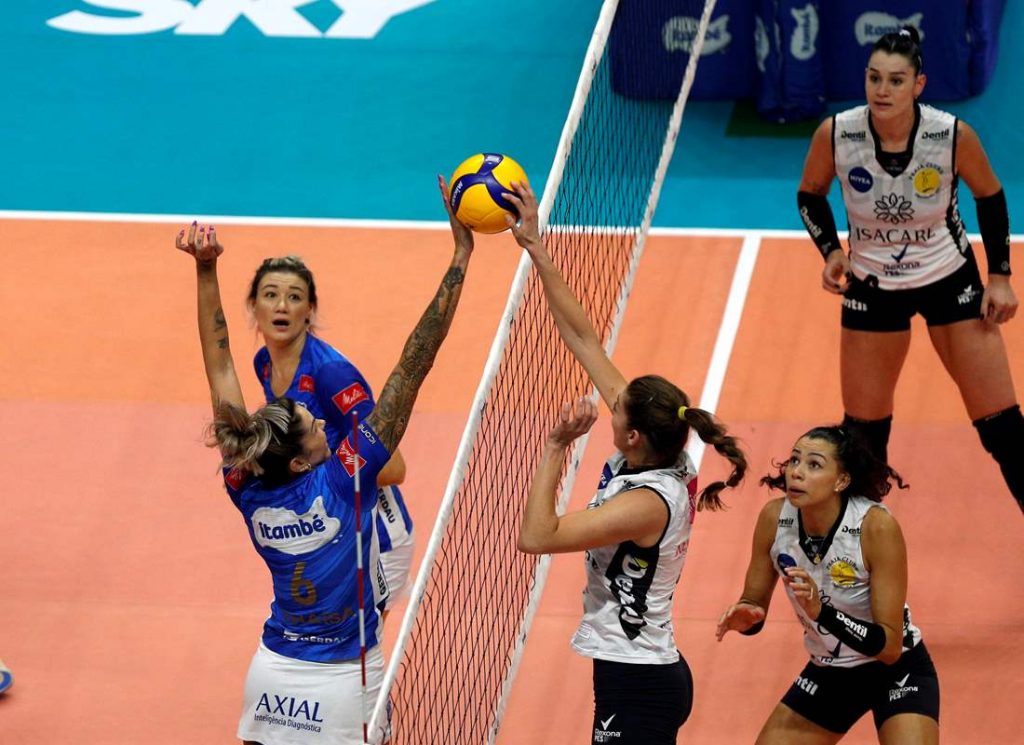 Praia opened 'clássico mineiro' (the classic of the Minas Gerais state) and also the biggest women's volleyball classic in Brazil at the moment, valid for the fifth round of the 2021/22 Women's Superliga, with the lead in sets of 2-0, doing it impressively. They had 11-1 in the first set (final score 25-16) and 21-9 in the second set (final score 25-11). The crowd in Belo Horizonte began to reconcile with a straight-set defeat as the Uberlândia team reached 6-0 in the third set. However, with the entry of the backup setter Priscila Heldes 'Pri Heldes' instead of Macris Carneiro, Minas reacted and tied the match at 2-2, but could not go all the way in the tie-break. It is the fourth victory of Praia over champions Minas this season (three of those came in different title fights, locally and internationally).
Dominican Brayelin Martínez top-scored Praia with 24 points. Ana Carolina Silva 'Carol' set up as many as nine blocks! Turkish Neriman Özsoy tallied 20 points for Minas, while Léia Nicolosi made 74% reception (19 digs, 58% excellent). As a result, Praia went to 17 points in the isolated leadership of Superliga. Minas are second with 14.
2021/22 Women's Superliga – regular season, Round 5: