In the derby of namesakes valid for Round 20 of 2021/22 Russian Men's Volleyball Championship, Zenit-Kazan prevailed over Zenit Saint Petersburg in 4 sets.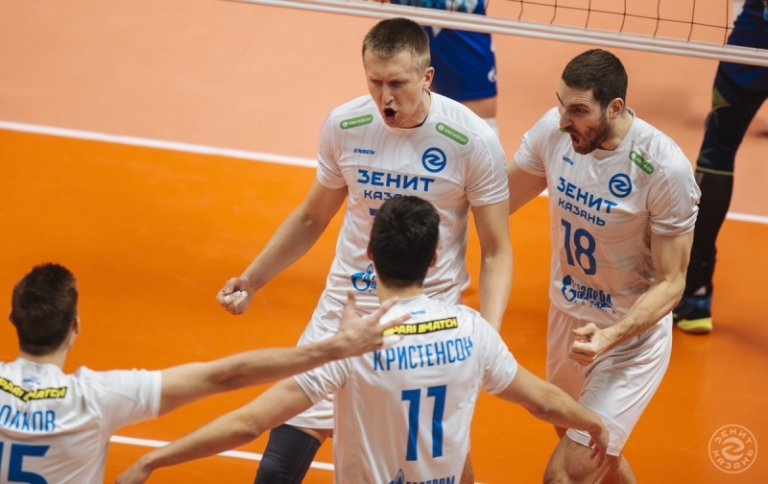 Even though their rivals came to the match without half of the lineup due to injuries, Zenit-Kazan struggled to prevail over Zenit St. Petersburg in the 'Derby of Zenits' valid for Round 20 of the 2021/22 Men's Superliga Parimatch. The losing side couldn't count on Kliuka, Urnaut, Poletaev, and Pashytskyy.
Due to the fact they lost both CEV Cup semi-final matches against Italy's Vero Volley Monza by a forfeit due to the disqualification of Russian clubs, the overall winning streak of the team commanded by Aleksey Verbov has been erased (it would be a 29-game winning streak after today's triumph). The streak now consists of 14 wins in a row, but only counting the league matches.
The Pole Bartosz Bednorz top-scored Zenit-Kazan with 23 points, making 71% attack (20/28).
2021/22 Men's Superliga Parimatch – regular season, Round 20:
March 6
Kuzbass – Lokomotiv
Enisey – Belogorie