Uralochka-NTMK started the series of the semi-finals of 2021/22 Russian Women's Volleyball Championship against Dinamo-Ak Bars with a surprising victory.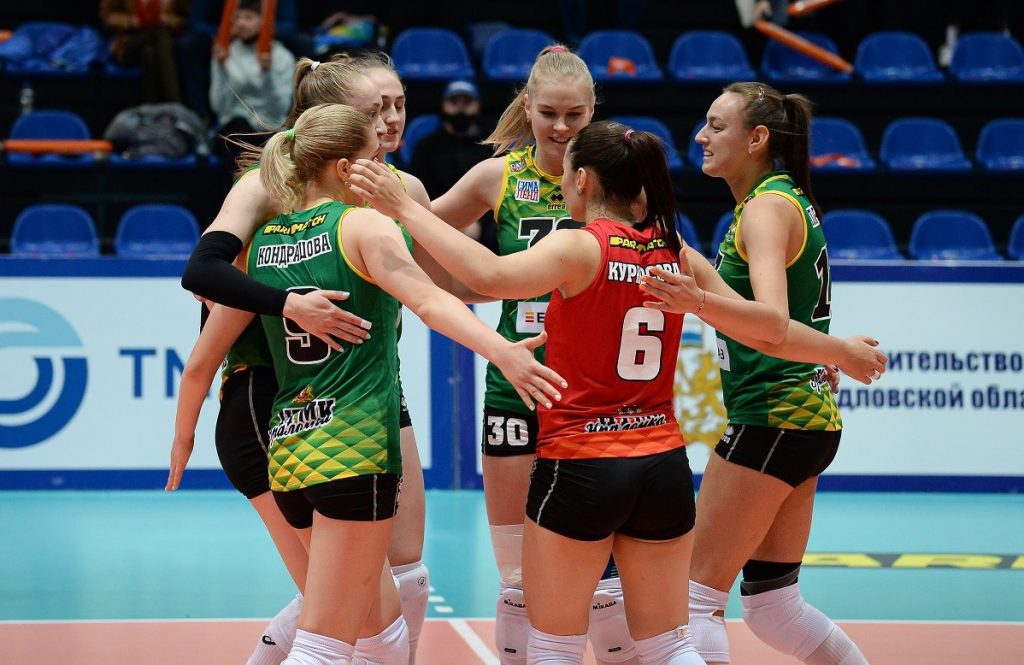 No.5 Uralochka stunned regular season dominators Dinamo Kazan on the road in Game 1 of the playoff semis of the 2021/22 Women's Superliga Paribet (Суперлига Парибет Женщины). The Ekaterinburg side prevailed in 4 sets, with the first two sets, after which it was 1-1, staging an equal struggle. Despite 34 points of youngster Tatyana Kadochkina, the Kazan club was unable to match the play of the rivals, for which Kseniya Parubets scored 22 points and Elizaveta Kotova made 5 blocks and 79% attack (11/14), in the remainder of the encounter. Thus, Uralochka took the lead in the series up to two victories.
Many volleyball fans in Russia have been waiting for the confrontation that took place in the other semi-final. After all, it was Dinamo Moscow and Lokomotiv that last season featured in a dramatic match for the gold medal, which the Kaliningrad side claimed. This time, the repeat of last year's final was in the semis, and Lokomotiv staged a little upset in the country's capital given they are lower-ranked (3rd-seed) than their opponents (the regular-season runners-up). It was a fantastic match in which the fourth set lasted for 40 minutes (35-33 for Lokomotiv) and Lokomotiv's Irina Voronkova scored 37 points in her team's comeback from 0-2 to 3-2.
2021/22 Women's Superliga Paribet – playoff semi-finals, Game 1: