In the match for a trophy in this season's Russian Men's Volleyball Super Cup, which was held in the third round of the 2022-23 Russian Men's Volleyball Championship, Dinamo Moscow defeated Zenit-Kazan in five sets.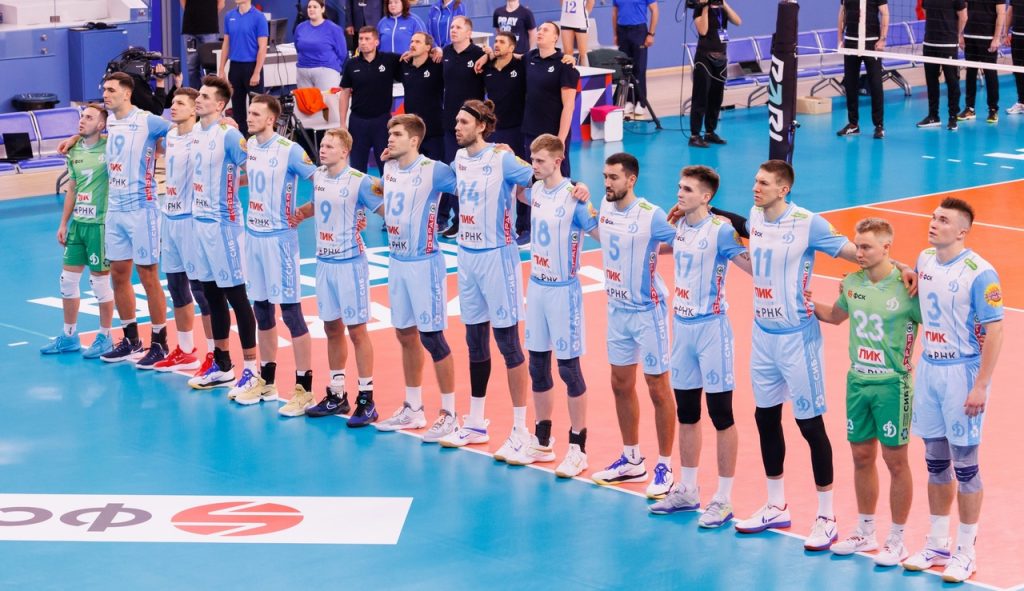 Dinamo Moscow became the owner of this season's Men's Super Cup of Russia (Суперкубок России мужчины). On their home ground, the 'White-Blues' beat Zenit-Kazan with a score of 3-2 after two hours and 28 minutes of play in which the first set only lasted for 41 minutes; partially, the score was 33-35, 25-23, 25-23, 20-25, and 15-8. The match was held as a part of Round 3 of the 2022–23 PARI Superliga for men (PARI Суперлига мужчины).
It's become a tradition in Russia in the last few years that no separate match for the Super Cup is held as it's integrated into the regular round of the national championship. The side from the Russian capital entered the match as the reigning champions of the country, while Zenit did so as the owner of the Russian Cup. Dinamo Moscow won the Russian Super Cup for the second year in a row and for the fourth time in history (2008, 2009, 2021, and 2022). It was their third victory of the season; the Kazan club suffered their first defeat.
The Bulgarian opposite, Tsvetan Sokolov, top-scored for Dinamo Moscow with 28 points. Ilya Vlasov made 5 blocks. Andrey Surmachevskiy tallied 25 points on the losing side.
Today, two more teams collected three victories in as many Superliga games: Zenit Saint Petersburg and Fakel.
Thanks to 20 points notched via a 72% attack (18/25) from Egor Kliuka, Zenit St. Petersburg swept Nova. Maksim Shpilev was the only player in double digits for the club from Novokuybyshevsk with 12 points.
As for Fakel, they beat ASK with a score of 3-1, which was their first win against this rival on the road in the three matches they played so far. Evgeniy Sivozhelez put down 18 points, including 5 aces, for the Novy Urengoy side. Denis Antonov scored 14 for ASK.
2022-23 PARI Superliga for men—regular season, Round 3: