Brazilian vice-champions Dentil/Praia ran over San Martín from Bolivia at the start of the 2022 South American Women's Volleyball Club Championship in Uberlândia.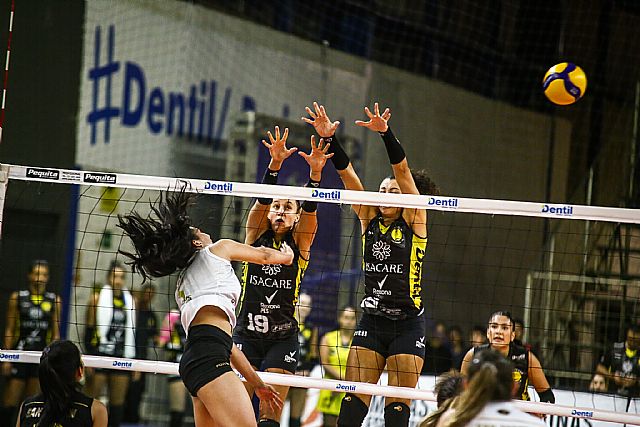 Hosts of the event and also titleholders Praia achieved a straight-set win over San Martín in the first round of Pool A of the 2022 South American Women's Club Championship. Saying that Brazil's vice-champions dominated the Bolivian side would be an understatement given that they conceded only 23 points throughout the whole match, leaving the opposing team at single digits in 2 sets. Paulo Coco's ladies, with starters and backups being rotated constantly during the encounter, closed the match in just 59 minutes. Tainara Santos was Praia's most outstanding player, scoring 9 points.
In Pool B, the 5-time continental champs, fresh from winning the Brazilian Superliga title, Itambé/Minas began the race for the sixth continental title with a victory against Chile's Boston College de Chile. In just over an hour, led by Priscila Daroit 'Pri Daroit' (15 points; 71% attack), Minas swept rivals. As the game progressed, the head coach of the Belo Horizonte side, Nicola Negro, gave chance to younger athletes to catch the rhythm, which didn't reflect in the final outcome.
2022 South American Women's Club Championship, group stage – Round 1: