Ziraat Bankkart defeated Spor Toto in the tie-break in Istanbul to win the 2021 Turkish Men's Volleyball Super Cup.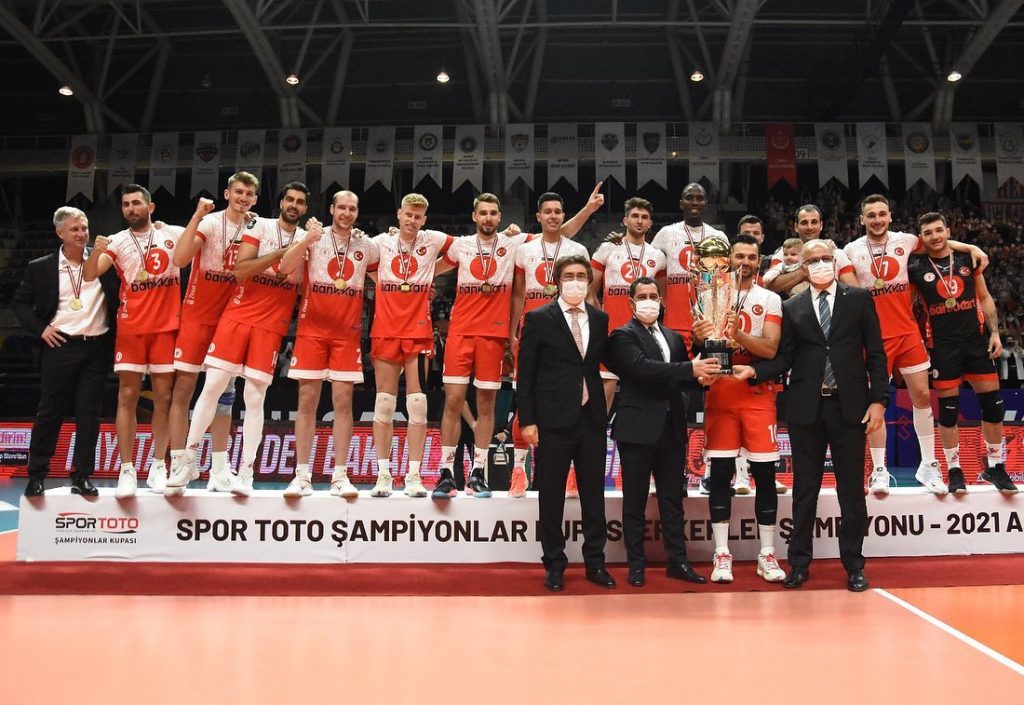 Beating national cup winners Spor Toto (the club whose sponsor also sponsors the competition in question), Ziraat Bankkart took the Turkish Men's Super Cup (Spor Toto Erkekler Şampiyonlar Kupası) to their museum for the second time. Partially, it was 24-26, 25-22, 25-21, 22-25, and 15-12 for the Ankara side. Thus Ziraat began the new season in a way it finished the previous (won the league) – with a trophy.
The Dutch Wouter Ter Maat stood out for the team commanded by Roberto Santilli with 26 points (including five blocks).