VakıfBank started the season in the 2021/22 Turkish Women's Volleyball Championship with two out of two.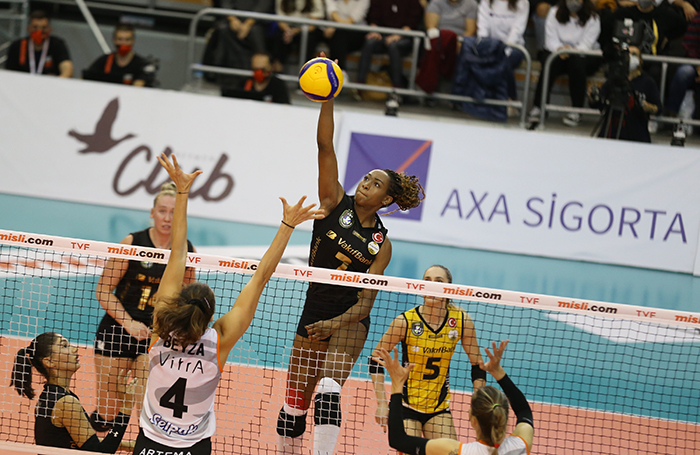 Starting the new season with the Super Cup victory, the last Misli.com Sultanlar Ligi and Turkish Cup champions VakıfBank continued in the same manner. They defeated the fiercest rivals Eczacıbaşı Dynavit in a duel of the two most-titled women's clubs in the country with a score of 3-2. It was the second match in the league for both sides after which the 'Yellow-Blacks' have a perfect score, while Eczacıbaşı have 1-1.
Led by Swede Isabelle Haak (31 points), American Chiaka Ogbogu (four blocks), and Brazilian Gabriela Guimarães 'Gabi' (72 % reception /29 digs, one error, 55 % perfect/), VakıfBank came back from 1-2 in sets, preventing the 'Tigers' to take revenge on them for losing Super Cup, a few days back, and to end their losing streak against VakıfBank, which now consists of five games. Serbian Tijana Bošković (30 points) and Saliha Şahin(four blocks) stood out on the losing side.
As many as four out of seven encounters in total today ended with the tie-break. PTT surprisingly have 2-0 record, the same as Türk Hava Yolları. It is also a bit surprising knowing that THY remained without their best player Ebrar Karakurt after the end of the last season. Fenerbahçe Opet are also among the teams with 100 % out-turn thus far.
2021/22 Misli.com Sultanlar Ligi – regular season, Round 2: