Eczacıbaşı Dynavit and Fenerbahçe Opet recorded the fourth successive win each in the 2021/22 Turkish Women's Volleyball Championship.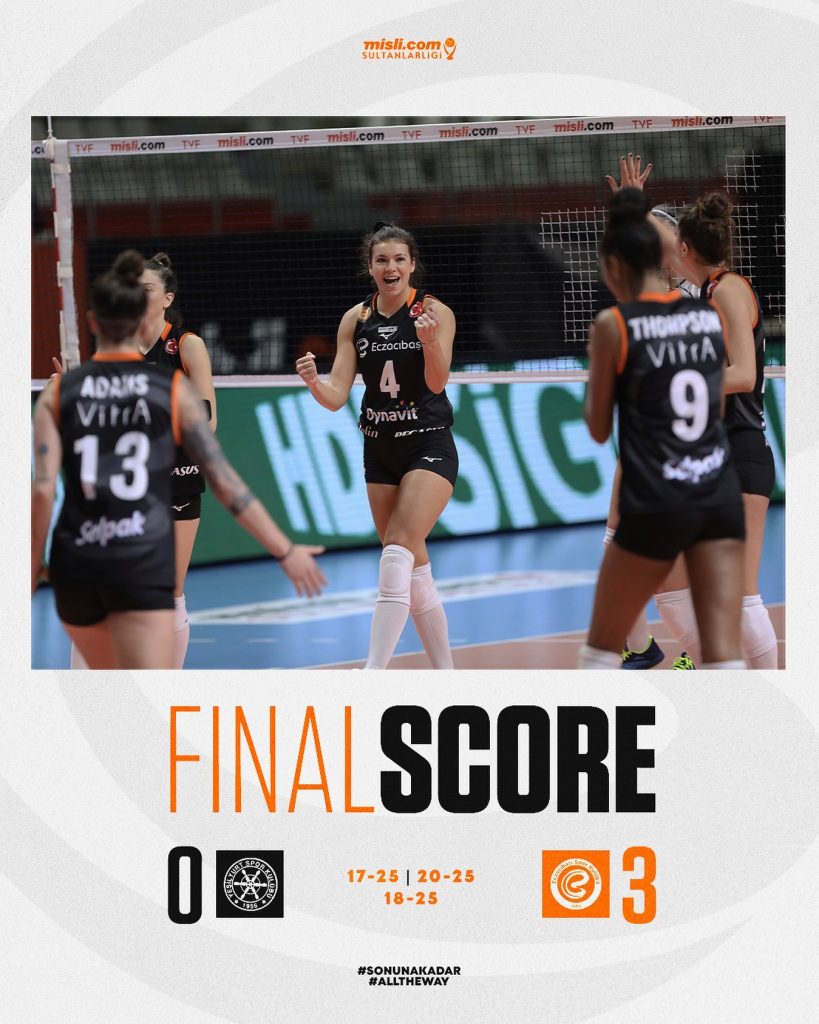 Eczacıbaşı Dynavit and Fenerbahçe Opet were successful in Round 9 of the 2021/22 Misli.com Sultanlar Ligi. Both recorded the fourth win in a row and both did it on the road.
Led by Americans Jordan Thompson (14 points) and McKenzie Adams (four aces, 72% reception /18 digs, 50% perfect/), and Merve Atlıer (four blocks), Eczacıbaşı swept Yeşilyurt. The head coach of 'The Tigers', Ferhat Akbaş, rested some of his pillars (Bošković, Simge, Hande…) in today's match.
Even though his team also played against the rivals from the bottom half of the table, Kuzeyboru, Fenerbahçe Opet head coach Zoran Terzić didn't want to give a day off to his key players like Akbaş. Russian Arina Fedorovtseva was the top scorer of the 'Yellow Angels' in this encounter with 16 points, including five aces. Fenerbahçe took a provisional lead in the standings. Whether they will stay there or not will depend on the outcome of tomorrow's duel between Türk Hava Yolları and VakıfBank.
2021/22 Misli.com Sultanlar Ligi – regular season, Round 9: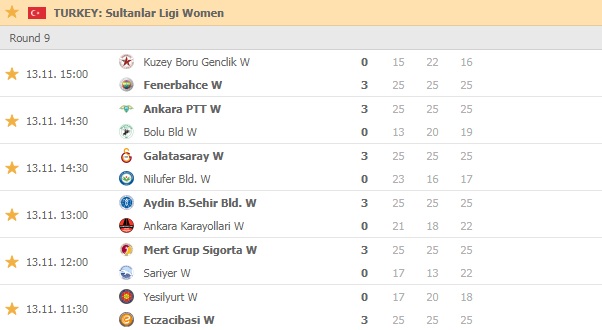 November 14
Türk Hava Yolları – VakıfBank