Türk Hava Yolları achieved a huge win in Round 18 of the 2021/22 Turkish Women's Volleyball Championship.
Türk Hava Yolları imporved their placement in the 2021/22 Misli.com Sultanlar Ligi charts after beating vice-champions Fenerbahçe Opet in Round 18. THY trailed by 2 sets in the big match but came back and turned the course of the encounter into their favor, making a 3-2 triumph which brought them to 3rd place. At the same time, THY pushed today's rivals down to 4th place.
American Madison Kingdon Rishel top-scored the winning side with 17 points, leading a group of 5 players with double digits on the scoresheet.
2021/22 Misli.com Sultanlar Ligi – regular season, Round 18: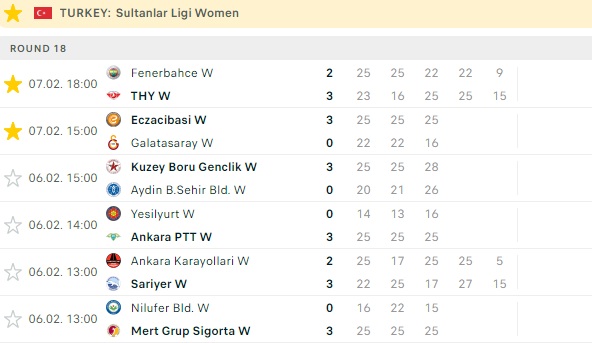 February 8
Bolu Bld. – VakıfBank