The 2021/21 Turkish Men's Volleyball Championship became the first top league in the world to have its regular-season winners.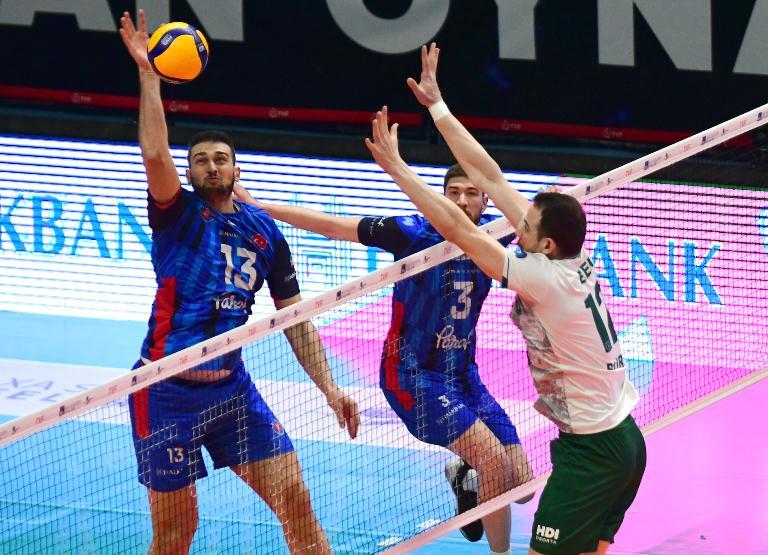 Halkbank struggled with Bursa B.şehir Bld. in Round 22 of the 2021/22 AXA Sigorta Efeler Ligi (3-1) but earned a valuable win that promoted them as the regular-season winners. The Ankara side reached 22-0. With 4 rounds to go, Halkbank have +12 and in relation to the closest followers, Fenerbahçe HDI Sigorta and Ziraat Bankkart, and 5 wins more than both of them.
Serbian Božidar Vučićević was the top scorer on the winning side with 14 points, leading the group of 5 of his teammates with double digits on the scoresheet.
2021/22 AXA Sigorta Efeler Ligi – regular season, Round 22: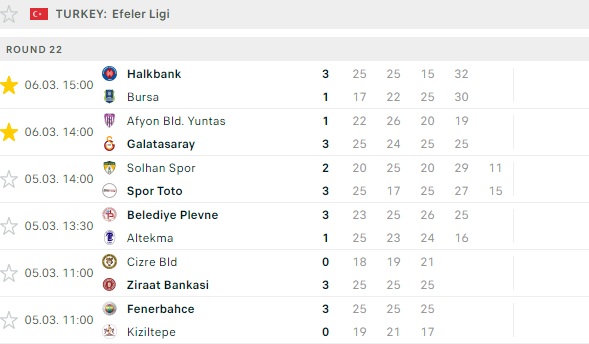 March 7
Arkas Spor – Sorgun Bld.