The players of Ziraat Bankkart are only one victory away from winning another title in the Turkish Men's Volleyball Championship.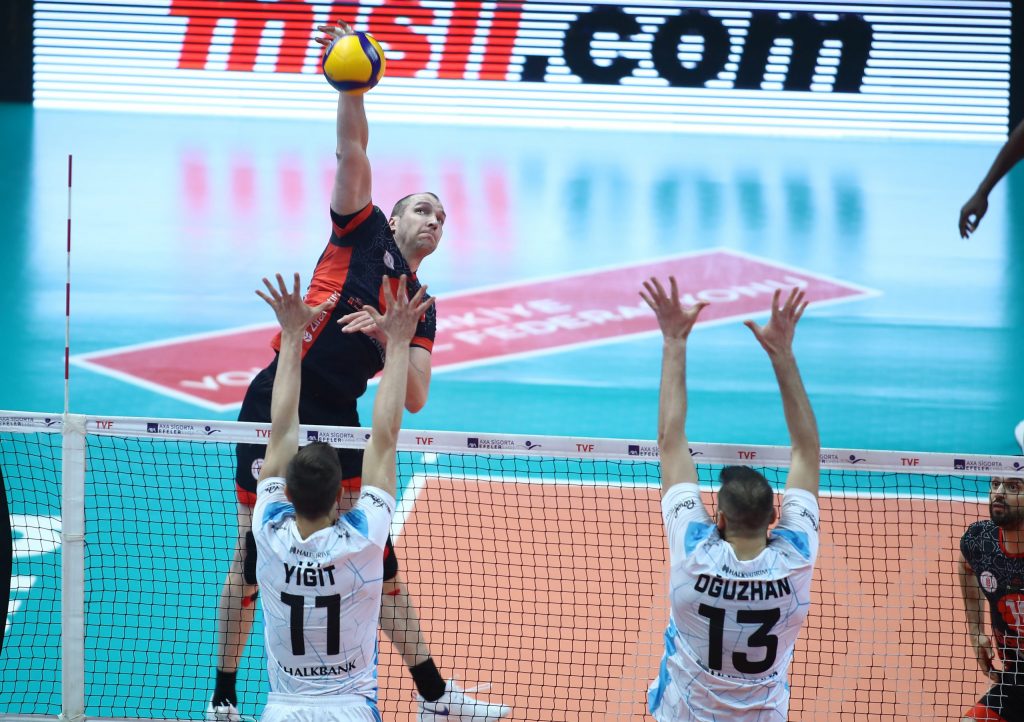 After the away victory in Game 1 against top seed Halkbank, No.3 Zirat celebrated the triumph at home with 3-1 and took the lead of 2-0 in the playoff finals of the 2021/22 AXA Sigorta Efeler Ligi. After a great fight, Ziraat won the first set against the city rivals, which was followed by a strong response from Halkbank in the second set. Then the hosts managed to win the third and fourth sets, so now they are only one victory away from the throne.
The Dutchman Wouter Ter Maat was Ziraat's top scorer today with 23 points. Bedirhan Bülbül and Faik Samed Güneş set up 5 blocks apiece. In Halkbank, Cuban Ramos Hernández tallied 23 points, while Argentine Nicolás Bruno made 73% reception (15 digs, 1 error, 60% perfect).
2021/22 AXA Sigorta Efeler Ligi – playoff finals, Game 2:
Ziraat Bankkart – Halkbank 3-1 (25-23, 15-25, 25-21, 25-23)