Ziraat Bankkart confirmed supremacy over the Turkish Men's Volleyball Championship for the second year in a row.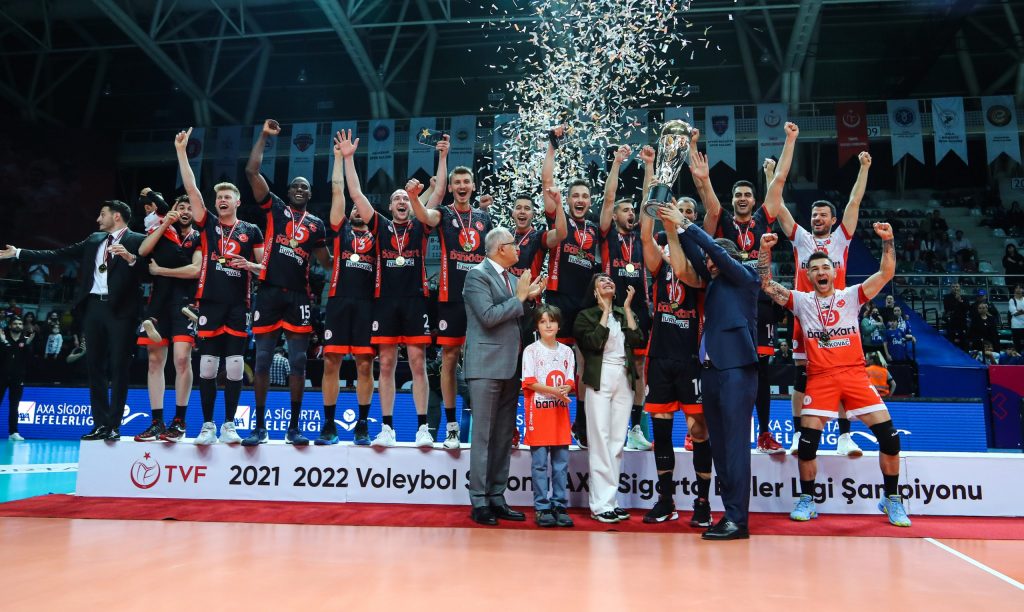 Three matches of the finals were enough to decree the 2021/22 AXA Sigorta Efeler Ligi champions. It's Ziraat Bankkart, who put the second consecutive title in their showcases and also the second ever. The red-and-whites reached the biggest goal of the season after facing turbulences in 2021/22, evidenced in parting ways with Italian head coach Roberto Santilli after the early elimination in the CEV Champions League and closing the regular season in 3rd place. However, Ziraat proved to have much more energy than Halkbank, who had dominated the league, in the playoff finals.
Following wins in the first two games of the series with a score of 3-1, in Game 3, Ziraat prevailed with an even clearer result: 3-0. Once again, the undisputed protagonist in Ziraat was the Dutch opposite hitter Wouter Ter Maat, who scored 19 points and had an amazing 74% in attack (17/23). Cuban Fernando Hernández and Argentine Nicolás Bruno (80% attack; 12/15) put down 12 points apiece for Halkbank. The setter of Ziraat, Arslan Ekşi, was awarded the MVP of the finals.
2021/22 AXA Sigorta Efeler Ligi – playoff finals: