Italian male volleyball coach Giovanni Guidetti received important recognition from the hands of Turkish President Recep Tayyip Erdoğan.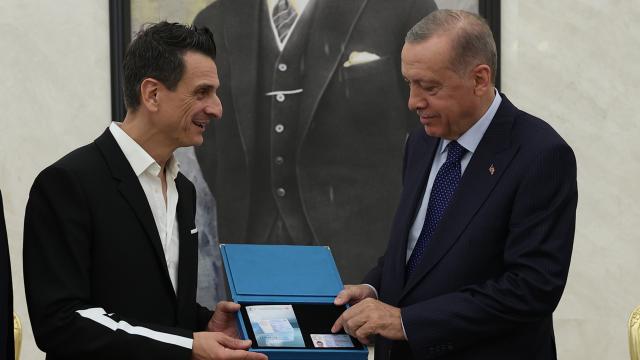 Guidetti was presented with a special type of work visa by Turkish President Erdoğan at the airport in Ankara. The "turquoise card", a unique type of work permit with an indefinite validity period that allows foreigners to live and work permanently in Turkey, was handed over to the Italian expert after the end of the 2022 FIVB Volleyball Nations League.
Even though there was no special reason explained for this reward, it most likely happened due to a result of his guidance of the Turkey Women's National Team, which he led to winning 5 medals at major international events, but also of VakıfBank, which he commanded to taking 36 medals (25 of which were gold medals; 9 of which came at international competitions).
Guidetti has been at the helm of Turkey Women since 2017 and the helm of VakıfBank since 2008.