The five-time Turkish Women's Volleyball Championship winners Galatasaray HDI Sigorta renewed contracts with their second-best scorer last season as well as with the head coach.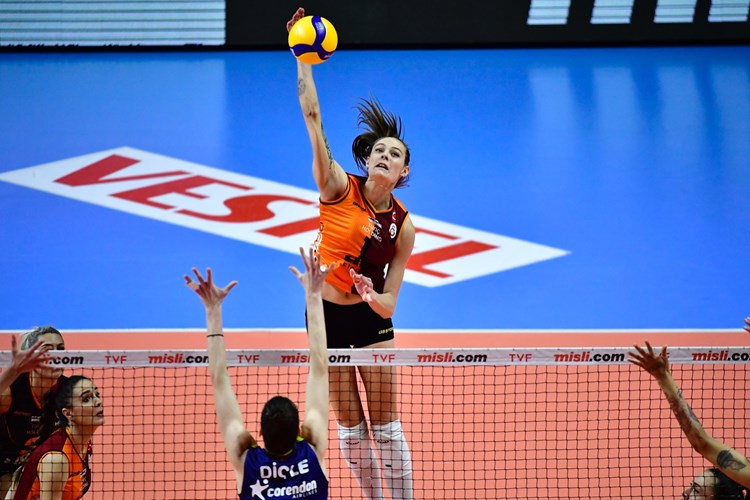 Galatasaray signed a new contract for 1+1 year with their second-best top scorer last season (548 points) Anthi Vasilantonaki. The Greek outside hitter will thus play her third and perhaps the fourth season with the Istanbul side, with the fact that these seasons won't be successive in the jersey of the 'Lionesses'. Following her first season with Galatasaray, the 2019-2020 season, the 26-year-old player spent one year with Aydın B.şehir Bld. After the departure of the team's top scorer in 2021-22, Alexia Căruțașu, it's expected that Vasilantonaki will be the main attacking power of a club that won the last title in Turkey 57 years ago.
In addition to the Greek international, Galatasaray extended the deal with their long-time head coach Ataman Güneyligil for two more years. After working as an assistant coach in the club between 2008-2010 and 2011-2015, the 40-year-old expert was appointed as the head coach in 2015, thus, being at the helm of Galatasaray for seven seasons.
See our sections – Transfers – Done Deals and Transfers – Rumors.