Turkish volleyball giant, Halkbank, has officially announced the addition of Canadian outside hitter John Gordon Perrin to their roster.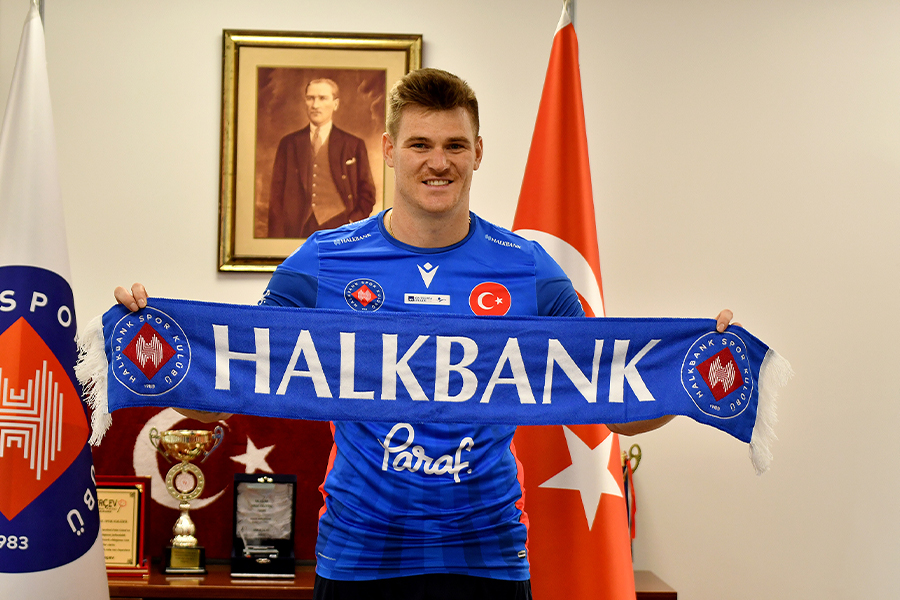 John Gordon Perrin, who boasts an impressive volleyball resume, has represented Canada in two Olympics. He was also a crucial member of the Canadian squad that clinched the gold medal at the 2015 NORCECA Volleyball Championship.
Throughout his illustrious career, Perrin has played for top teams across multiple countries, including Arkas Spor in Turkey, Asseco Resovia Rzeszów in Poland, Beijing BAIC Motor in China, and Verona Volley in Italy, among others.
Perrin expressed his excitement about joining Halkbank. "Understanding Halkbank's esteemed vision, I'm thrilled to work with such a talented and ambitious squad. With teammates rejoining from their European national teams, I believe we'll present a formidable lineup." He further praised Turkey's strong volleyball legacy and expressed his eagerness, saying, "As Halkbank, we stand as one of the ambitious teams in a powerful league. I am eagerly waiting for the first whistle to be able to contribute to my team." he commented.