The Serbian women's national volleyball team is set to participate in the Group A qualification tournament for the 2024 Olympic Games in Paris, facing off against teams like China, the Dominican Republic, and the Netherlands. However, it's possible they'll be forced to do so without two of their main setters.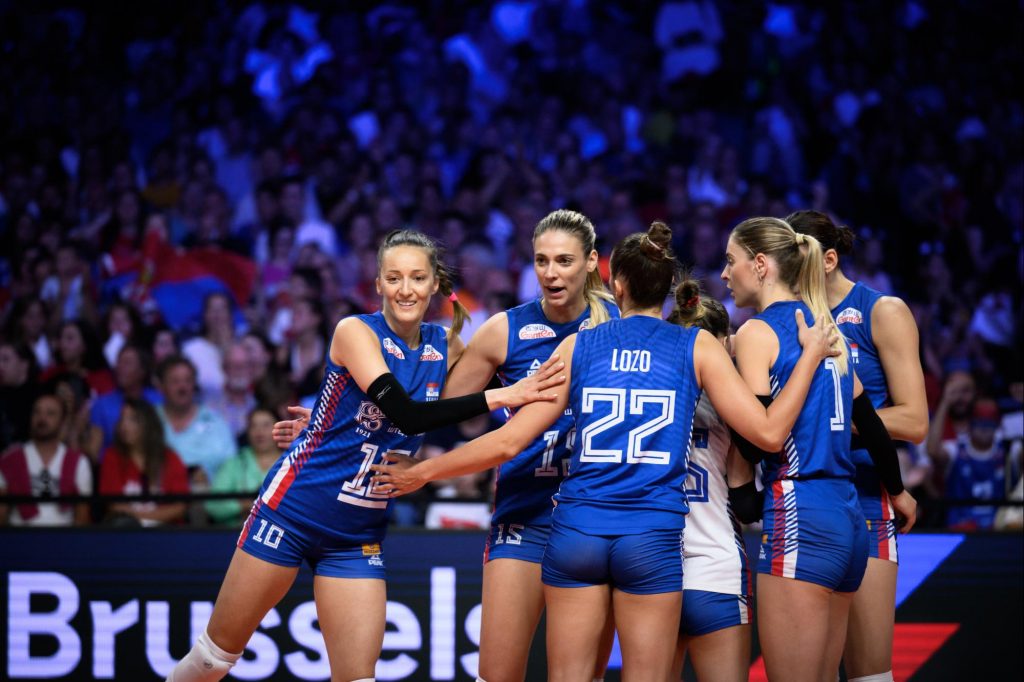 Bojana Drča, who played as the second setter in the recent EuroVolley and was the starting setter when Serbia claimed gold in the 2022 World Championship, will not be part of the roster. She has chosen not to participate due to family reasons. Meanwhile, the team's 1st setter, Maja Ognjenović, is expected to join the team at a later date due to ongoing health issues related to a virus she contracted before the EuroVolley semifinal.
Guidetti expressed his gratitude towards Ana Jakšić and Slađana Mirković for stepping up despite short notice. He said, "I am grateful for their willingness to help the team." He also commended Drča for her contributions this summer, noting it was a pleasure to work with her. "I hope Maja can play, because if she wasn't with us our game would change a lot," concluded Guidetti.
Despite these setbacks, the team remains strong.
The list from Giovanni Guidetti includes:
Setters: Maja Ognjenović, Slađana Mirković, and Ana Jakšić; Opposites: Tijana Bošković and Ana Bjelica;
Liberos: Teodora Pušić and Aleksandra Jegdić;
Middle blockers: Jovana Stevanović, Mina Popović, Maja Aleksić, and Hena Kurtagić;
Outside hitters: Bjanka Buša, Sara Lozo, Katarina Lazović, and Aleksandra Uzelac.
Serbia will play in Group A with China, the Dominican Republic, the Netherlands, Canada, the Czech Republic, Mexico, and Ukraine. Group B in Tokyo will feature Japan, Brazil, Turkey, Belgium, Bulgaria, Puerto Rico, Argentina, and Peru, while Group C in Łódź will see Poland, Italy, the USA, Germany, Thailand, Colombia, Korea, and Slovenia competing. The top two teams from each group will secure a spot in the Olympic Games.