Nina Betschart and Tanja Hüberli won the A1 CEV EuroBeachVolley Vienna 2021. The bronze medal winners are Karla Borger and Julia Sude.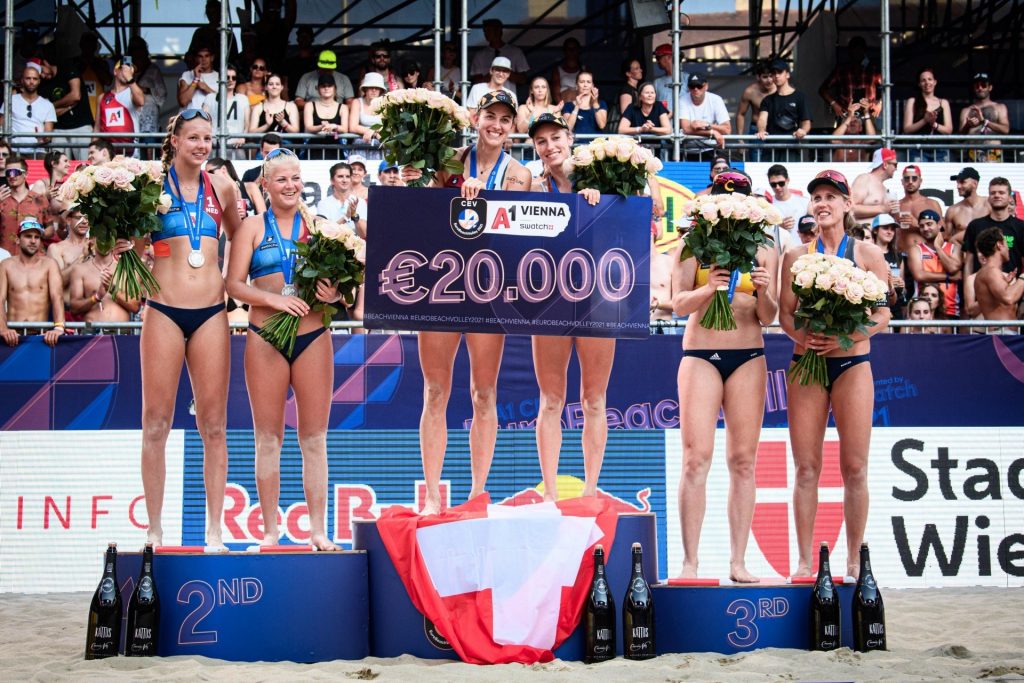 In the final, at the Red Bull Beach Arena, Betschart and Hüberli (SUI) defeated rising stars from the Netherlands Raisa Schoon and Katja Stam 2-0 (21-15, 21-12).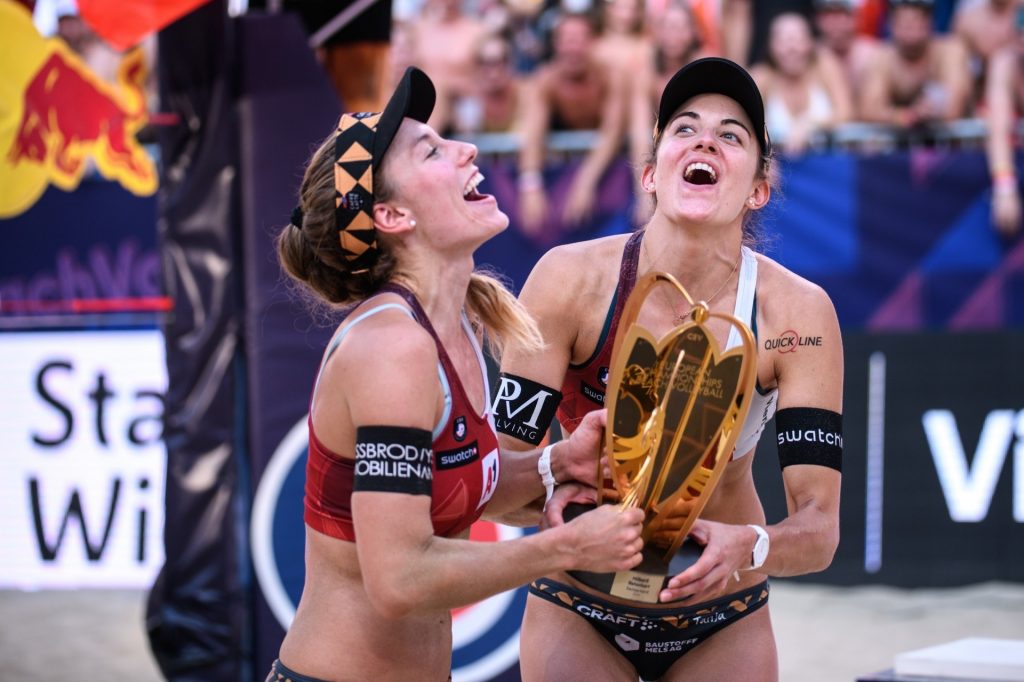 "We're so excited to be European champions. The Dutch are a great team but they aren't as experienced and maybe that played a factor in the final as we had been there before. We showed some really good beach volleyball this week and it was fantastic to play in front of such a special crowd again, it certainly gave us a lot of energy." – said Nina Betschart after the final.
The bronze went to Karla Borger and Julia Sude from Germany. They won bronze medal match vs. Tina Graudina and Anastasija Kravcenoka (LAT) 2-1 (14-21, 21-17, 15-8)
Semifinals of the A1 CEV EuroBeachVolley Vienna 2021 W:
Karla Borger & Julia Sude (GER) – Nina Betschart & Tanja Hüberli (SUI) 1-2 (9-21, 24-22, 14-16)
Tina Graudina & Anastasija Kravcenoka (LAT) – Raisa Schoon & Katja Stam (NED) 1-2 (15-21, 21-15, 11-15)
Gold medal match
Nina Betschart & Tanja Hüberli (SUI) – Raisa Schoon & Katja Stam (NED) 2-0 (21-15, 21-12)
Bronze medal match
Karla Borger & Julia Sude (GER) – Tina Graudina & Anastasija Kravcenoka (LAT) 2-1 (14-21, 21-17, 15-8)