The 2021–22 SuperLega has been another exciting season for volleyball fans, the Italians have shown that their country continues to be a frontrunner in the sport.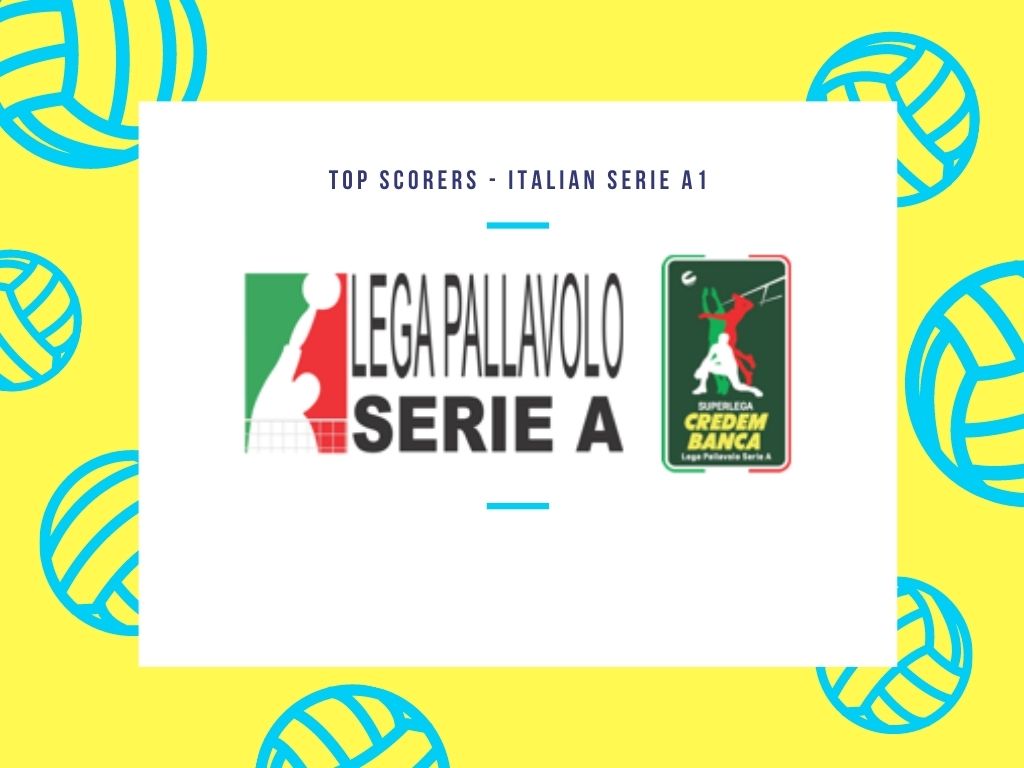 The scoring charts have made for fascinating reading, with a young prodigy from Slovenia actually leading.
If you are already looking ahead to the 2022-23 season and wondering who to back for another year of top performances, it is worth looking at this year's statistics. Perhaps you've got a free bet for signing up with a bookmaker and are wondering who to back as the top scorer next season.
Player Name
Team
Played matches
Played
Sets
Points per set
Points
Leon Venero Wilfredo
POL
35
125
4,86
608
Abdel-Aziz Nimir
NED
30
118
4,88
576
Ngapeth Earvin
FRA
31
120
4,17
466
Možič Rok
SLO
24
91
5,12
500
Matey Kaziyski
BUL
31
113
4,08
461
Wilfredo Leon
He's had an incredible season, with a huge number of serve points to supplement another attacking point-scoring. The Cuban-Polish player has won a huge amount of silverware in his illustrious career, and he's still only 28.
Playing for Sir Safety Conad Perugia, Wilfredo Leon is at the top of his game. In 2021 he made headlines for his performances at the Olympic games, and will go down in history as one of the greatest ever spikers. There's even a famous Polish rap song about him!
Unfortunately for Leon, his team fell at one of the final hurdles in the 2021/22 championship.
Abdel-Aziz Nimir
In the first match of the season, Abdel-Aziz Nimir was held to just six points in the match, as Ravenna came out victorious over Milan. His performance was poor, and left many people wondering if his career was on a decline.
Abdel-Aziz averaged 5.7 points per set in 2020-21 and with almost 600 points on the scoreboard this season, he has proven that his career is not on the way out, even though he has now turned 30.
Rok Možič
Where do we start with this kid? Having made a name for himself in Slovenia as a teenager, he is now performing incredibly in the Italian leagues. Možič has been tipped for greatness for some time and has already had some impressive achievements in his fledgling career.
His 460 attack points have been really impressive, and he has become known as "RM9" in his home country of Slovenia, which he represents at the national level.
In the 2020-21 season, Rok Možič won the national championship with VC Merkur Maribor and, after 28 years, he was able to (almost single-handedly) finally bring the champion cup back to Maribor.
Rok Možič's dad is also a popular figure in the sport. If you can believe it, many people tipped RM9 to do even better in his second season with Verona Volley, but third on the list of point-scoring is still pretty impressive.
Ngapeth Earvin
Ngapeth Earvin has proven to be a great player once again, and he has particularly impressive figures when it comes to blocking.
He absolutely bossed his games against Sir Safety Conad Perugia this season and scored more than 20 points on his own on numerous occasions, keeping himself close to the top of the scorer charts.
Ngapeth came off the back of a fantastic Olympic Games in Tokyo, where he won the Most Valuable Player and Best Outside Spiker before returning to Italy for another impressive season. Ngapeth is in the prime of his career and shows no signs of letting up any time soon.
Dzavoronok Donovan
The young Czech player shone once again this season playing for Vero Volley Monza. One incredible performance against Gioiella Prisma Taranto saw him score 31 points in a virtuoso performance. He was also a key performer in the 2021-22 CEV Cup, where Vero Volley Monza took the gold medal back in March.
Donovan's form definitely dropped off a little towards the end of the season, and he will be hoping to get back to his top, top form before we get underway with another season. At 24, he's still got time to continue to become even better and may have his eye on the top scorer title at some time in the future.
Conclusion
There has been a fascinating mix of players this season, with some of the more experienced, elder statesmen continuing to lead the scoring, alongside some of the younger players of the game. RM9 has continued to make headlines, but it is Wilfredo Leon who sits at the very pinnacle of the charts.