Cucine Lube Civitanova are one step away from the third consecutive Italian Men's Volleyball Championship title.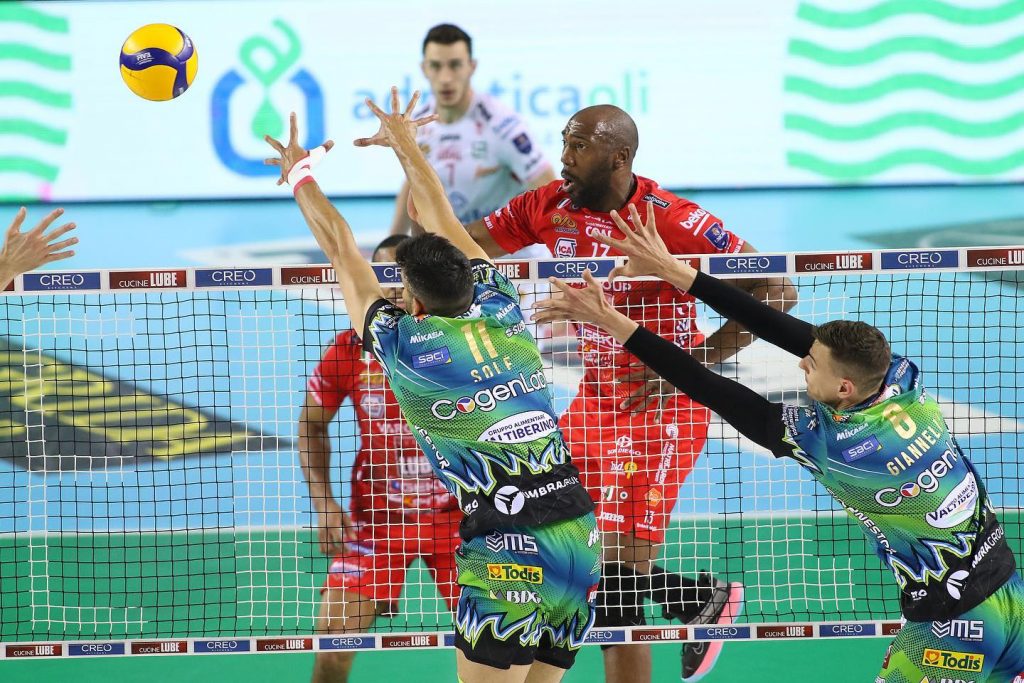 After having conquered the court of Sir Safety Conad Perugia in highly-intense Game 1 of the 2021/22 SuperLega Credem Banca finals, Cucine Lube Civitanova materialized that at home, raising the level of play and earning the win with a much clearer score to go on 2-0 in the series. The only chance 'Block Devils' had to give intensity in the match was in the second set when they had 14-10. However, the Gianlorenzo Blengini's guys caught it up, but still had to reject two set balls of the rivals before converting their third. Sunday, May 8, is the last opportunity for Perugia to reopen the series of the playoff finals, and they will have the support of their fans at PalaBarton.
Cuban Robertlandy Simón stood out on the winning side the most, scoring 16 points. Luxembourger Kamil Rychlicki put down 17 for Perugia.
2021/22 SuperLega Credem Banca – playoff finals, Game 2:
Cucine Lube Civitanova – Sir Safety Conad Perugia 3-0 (25-21, 29-27, 25-22)