Volleyball. While not one of the oldest sports, it is one of the most skill-based sports as it requires pin-point accuracy when played, as it requires one to bounce a ball on a relatively small surface area of their hands.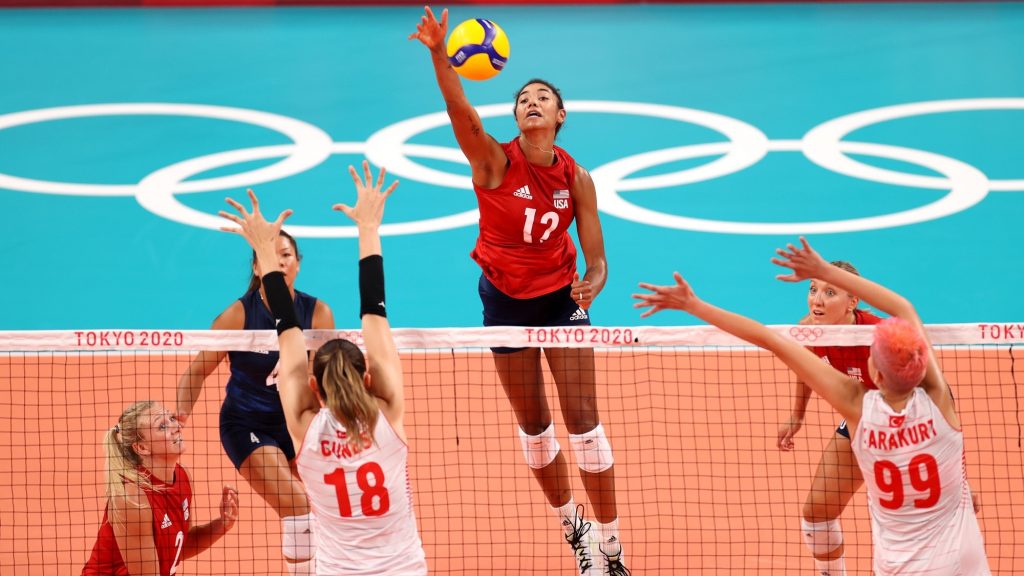 Introduction: The Sport of Volleyball
It's one that requires rigorous training, and one which has made quite the resurgence recently, as one of the sports most affected by the COVID-19 pandemic.
Despite these setbacks, Volleyball has stood as a sport with a strong following and a good viewership. With a strong following, comes a good standing in the market of Betting and gambling, where viewers make wagers on the outcome of the game, as well as other factors, such as the number of points on each team, the winning and losing teams, etc.
While its growing status may be enticing to many bettors, either those fresh-faced and green, looking to play their hand in the market, or a seasoned bettor looking to conquer new grounds, there are a number of things to keep in mind when it comes to betting on the sport of volleyball. How does one go about it? Are there any factors exclusive to volleyball that one must keep in mind? Do the pros outweigh the cons or vice versa?
Fear not, as in this article you will be well equipped with the knowledge required to enter the realm of sports betting in regards to volleyball.
Self-preparation: How to enter the world of volleyball betting?
Find a Good Sportsbook
To start off, the best way to get into the world of volleyball betting is to find a betting site that's good and works for you. Due to volleyball's popularity, some of the best online gambling sites in USA will have volleyball listed as an option to bet on. That's pretty much the only prerequisite, as after this you can choose any legitimate online sportsbook which tailors to your preferences. Make sure, however, that when looking for a sportsbook, you choose one which is well-reputed to safeguard your money and personal details.
One of the biggest mistakes made by any prospective bettor is entering the world of betting without the requisite know-how. Going into any sort of betting blindly is like going into a jungle blindfolded. You're not well equipped and are likely to end up worse than you started off. The first thing one must do is familiarise themselves with both certain aspects of the sport they're betting on and the type of betting itself.
Knowing the Sport Well
Unless you know the sport well, your betting experience in regards to Volleyball will be a short and fruitless one. The bettor who knows the ins and the outs of the game well, such as the number of people on a team, how the position of each player works, the different moves in each game, and how the point system works within a game will benefit much more than the one who merely goes in knowing basic ideas on the game.
Do your homework and you will already be a step ahead of other bettors. One way one can do this is by keeping up to date on the latest volleyball matches, or by watching old matches and studying the game well. While you don't need to mentally memorize every aspect of every game, a more than a basic understanding of volleyball and its teams will surely help in the long run.
Knowing the Different Types of Bets to Place
When it comes to betting, the bets which are most commonplace are those known as long-term or special volleyball bets. These bets essentially entail betting on things that will happen in the near future, to keep it short. Most sportsbooks also offer what is known as prop bets, which essentially are bets on things that may happen during a match, but will necessarily affect the game's outcome.
Tournaments: Knowing the Most Popular Ones
Volleyball features a number of different tournaments, such as the FIVB world cup, world championship, and world league, as well as the Olympics, and NORCECA championship. These tournaments are some of the most popular and some of the most profitable to bet on. One would benefit from knowing when these tournaments would take place and therefore make the best and most profitable bets on them.
Some Brief Strategies
Follow volleyball experts and use their findings to your advantage – The perspective of an expert is one that is golden. It opens up your own perspectives and puts a match you watched into a different light.
Start off small. Know when to cut it short and take even the smallest of wins – A win's a win as they say. Sometimes, especially when you start off you may be tempted to play more with your winnings, rather than quit while you're ahead. Gambling is a game of chance so the eventuality that you'll lose is always there. It's always best, in cases like this to take whatever winnings you have, and stick with them.
Conclusion
In conclusion, volleyball is a strong market to bet on. However, since gambling and betting are games of chance, your best bet is to increase your odds as much as possible. The best way to do this is through preparation and research, finding the best sportsbook, knowing the sport well, and most importantly, knowing how to bet well.