The volleyball world is abuzz with the news of Davide Mazzanti parting ways with the Italian Federation. As expected, this has set the rumor mill in motion with speculations rife about who would take over the reins of the Italian women's national team.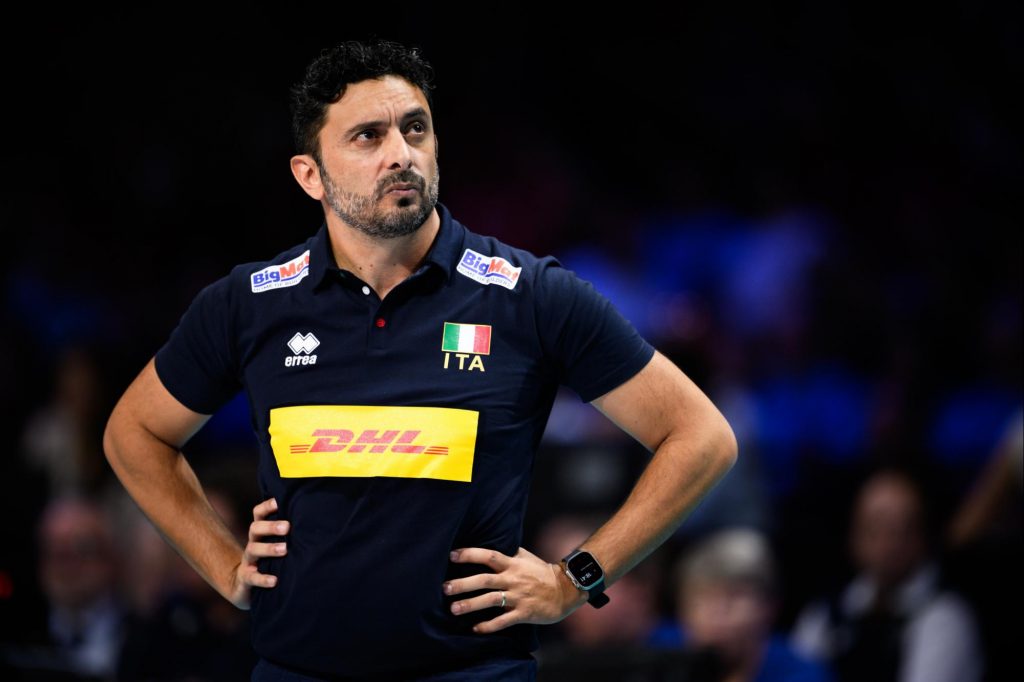 At the forefront of this highly prestigious and responsible role, we hear names of volleyball legends like Julio Velasco, currently leading UYBA in Serie A1, Giovanni Guidetti, the man behind Vakifbank and the Serbian national team, and Daniele Santarelli, the mind behind Conegliano's success and the Turkish national side. But whispers in the corridors suggest that the Italian Federation might be eyeing some other bigwigs in world volleyball.
One of the key challenges that these potential candidates might face is a rule peculiar to the Italian federation. This rule stipulates that the coach of the national side can't have dual responsibilities, meaning they can't coach a club side while leading the national team. This demands a full-year commitment, which, for many, might be a deal-breaker. Italy stands as a dominant force in global volleyball. For such a formidable team, the primary choices matter less than selecting a leader with the charisma and authority to address current challenges. This leader must integrate crucial elements to unify the national team, aiming to reclaim their position at the pinnacle of world volleyball.
However, this rule has sparked significant discussion within the volleyball community, especially when considering regulations applied globally in volleyball. Is it right to restrict the national team's head coach in this way? Some argue in favor of allowing a dual role, taking cues from countries where coaches successfully handle club and country duties. Names like Guidetti, Santarelli, and Heynen pop up as shining examples.
The crux of this debate boils down to a few factors:
The current state of the national team: is it a powerhouse or there's a need for development from some initial or intermediate stages to higher ones?
Does the coach's club commitment lie within the same country?
Does the national team need developing project, or is it looking for someone who can further amplify their existing strengths?
For instance, Santarelli's mixed bag of experiences with Croatia, Serbia, and Turkey offers a great case study. While he faced challenges in Croatia, his tenure with Serbia and Turkey was laden with accolades. A notable difference was inheriting a formidable Serbian side that was already reigning world champions.
On the other end of the spectrum, there's Giovanni Guidetti, who seems to defy all norms. His successful stints with the German, Netherlands and Turkish national teams while also handling club responsibilities are testament to his adaptability and unparalleled skills.
However, the stalwarts like Nikola Grbic and Gheorghe Crețu have shown that there's no strict formula to success. Both chose to stay away from club commitments and led their respective national teams, Poland and Slovenia, to successes.
An interesting case is also that of the French women's team. Their remarkable growth curve under the tutelage of Belgian maestro Émile Rousseaux stands as a testament to what undivided attention to a national side can achieve.
The continuous dedication to the national team throughout the year is undeniably challenging. Beyond coaching, it also entails monitoring potential team members and emerging talents, grasping development frameworks, and strategizing for future engagements.
The dilemma of whether to have a dual role could be simply resolved by changing the competition calendar, intertwining the club and national team seasons over 11 months. This would extend both seasons, allow better marketing activity, and eliminate the need for dual coaching positions.