After leaving Mladost in 2016, Lucija Mlinar, a Croatian national volleyball team member, a 180 cm tall 26-year-old receiver-shooter, has already made an enviable career.
By the way, from Mladost she actually first went to Switzerland, in 2014, to Pfeffingen, for one season, just enough to try out what it's like to play out of Croatia, to determine the material for the season and go in 2016 first to Charleroi in Belgium, then to Hungary Bekescabai, then German Dresdner and the 2020/21 season. worked in Perugia, Italy, and since last autumn she has signed for the Turkish club Cukrova Belediyespor. A career that is rising from year to year.
"When I started playing volleyball, as a child in Mladost, I dreamed that one day I would play in leagues like Italian or Turkish. And here it came true ", Lucija sounds happy and satisfied over the phone, who is doing really well this season.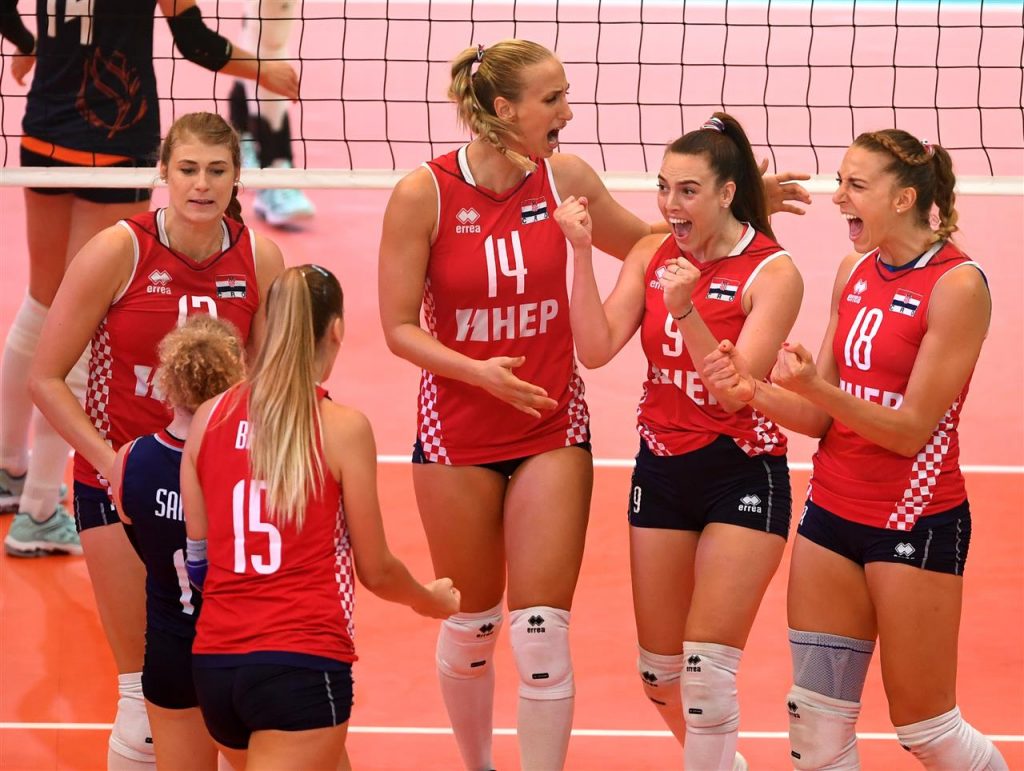 "We share the first place in the Turkish First League with Ilbanka, everything is really going according to plan. Namely, the goal this year is to enter the most elite Sultanliga, something like our Croatian Super League. The two best-placed teams from the First League are entering the league, so I believe that our plans will come true. Although there are still a lot of meetings until the end, we will not prejudge anything ", Lucija is still cautious. It's an experience, a lot of clubs and games have passed so far.
"Everything is going according to plan, we are two foreigners in the club, I am a member of the first team, I am practically out of the game, I am in good shape, I train well… It is really a season to be desired", says Lucija. congratulations on the new Croatian coach, Ferhat Akbas, who is the coach of Eczacibasi. "The news that he is the new coach of the Croatian national team resonated well in Turkey. Many congratulated me, especially the younger players, many of whom would like to be on his team and train with him because he really has a great reputation here. I have not met him personally yet, but I hope that it will be soon, in any case before a gathering of the Croatian national team. I believe we will see each other, if not sooner, in the Turkish playoffs. I am looking forward to that meeting, but even more to working with him in the national team because really everyone is full of praise for him and his work. I think it was a great move by the Croatian Volleyball Federation to hire him as a coach ", shares her opinion about the new Croatian coach Lucija Mlinar, whose contract with the club expires at the end of this season.
"I am satisfied here, I see that they are, the goals are being achieved, and if we enter the most elite Sultanliga, it could be a new challenge. But we have not agreed on anything more concrete for next season, it is still working, there is time. I'm not in a hurry either, I'm only interested in real projects and big challenges, strong clubs and leagues ", says our reliable national team member who manages to follow Croatian volleyball and communicate with many teammates via social networks.
"We hear from each other, occasionally, we are all in a similar situation anyway, it's the second part of the season, it's hard training, games. I also hear from some girls from HAOK Mladost, it is still my club, and I am glad that they made it to the semifinals of the CEV Cup, for which I congratulate them. It is a great thing for the club, but also for Croatian volleyball in general, that we are present on the big stage ", said Lucija, who uses every free moment to study, because she enrolled in tourism since last season and wants to prove herself in that area. Ambitious as she is, she will surely succeed in that…