The game of volleyball is very popular in the US. With the sport flourishing more than ever before, new talent is appearing all the time. In this article, we'll look at three of the most prominent rising stars in the volleyball arena.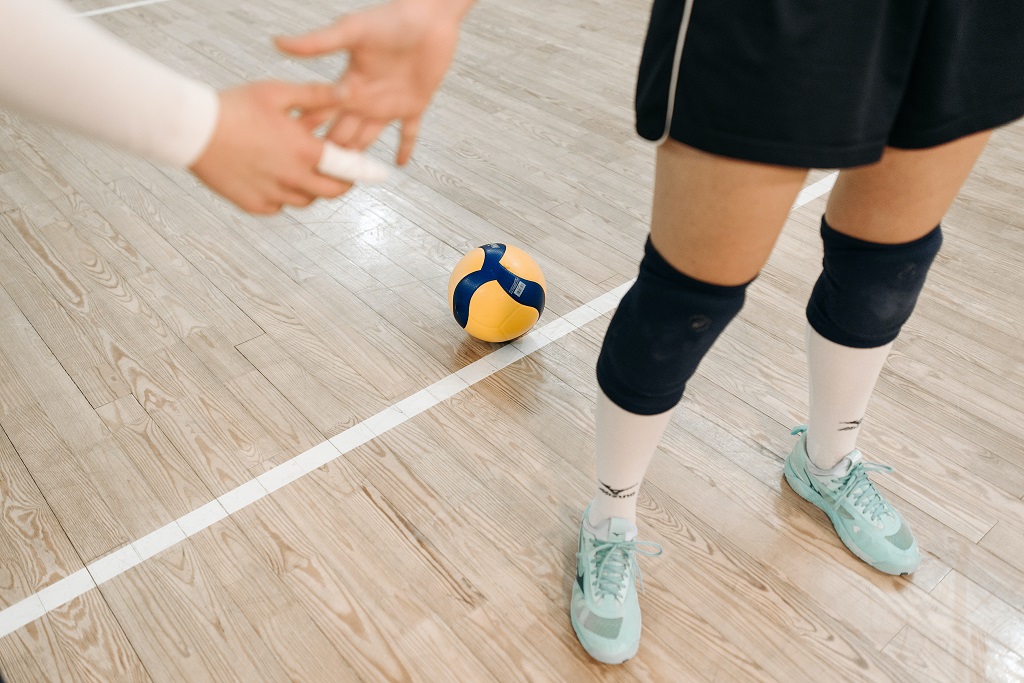 Overview of the US Volleyball Landscape
Volleyball has a long history in the US and, partly thanks to the Internet, there are now more fans than ever. Today, the sport thrives in schools, colleges, and professional leagues, while the accessibility of online platforms has enabled fans to immerse themselves further by placing bets on matches. With sports betting online as an option, fans are interacting with the sport in a different way.
Rising Star: Micha Ma'a
Micah Ma'a, born on April 16, 1997, has swiftly emerged as an exceptional rising star in American volleyball. Originally from Hawaii, Ma'a already has an impressive collegiate and professional career behind him, despite his young age. He was the Hawaii volleyball player of the year in 2015.

Continuing his exceptional journey at UCLA, Ma'a left an indelible mark on the collegiate volleyball scene. In his freshman season in 2016, he earned prestigious accolades such as AVCA first-team All-America and Off the Block's Server of the Year. Throughout his time at UCLA, he consistently displayed his prowess as a setter, earning further recognition with first-team All-MPSF honors and contributing to the Bruins' success in the NCAA volleyball tournament, where they reached the championship game in 2018.
Ma'a's senior season in 2019 showcased his exceptional skills and leadership qualities. He set a new UCLA Bruins single-season record of 67 aces, further solidifying his reputation as a standout player. Graduating from UCLA with a major in political science, Ma'a's intellectual prowess matches his physical abilities, adding depth to his overall game.
In the 2022-23 CEV Champions League, Ma'a made his debut with Halkbank Ankara, further cementing his status as a rising star on the international stage. His inclusion in the US national team reflects his consistent excellence and immense potential. With his remarkable achievements and undeniable talent, Micah Ma'a has certainly proven himself as a rising star in American volleyball.
Rising Star: Kathryn Plummer

Kathryn Plummer was born in 1998 and has emerged as one of volleyball's real rising stars. She comes from Aliso Viejo in California and was talented in volleyball from a young age. Her exceptional performance on the court caught the attention of college recruiters, with Plummer receiving scholarship offers as early as the 7th grade. Ultimately, she chose to attend Stanford University on a full athletic scholarship.
At Stanford, Plummer's impact was immediate and profound. She played an instrumental role in helping Stanford secure the NCAA national championships in 2016, 2018, and 2019. Her exceptional contributions and stellar play led to her being awarded the Most Outstanding Player in 2018 and 2019.
Taking her talents to the professional arena, Plummer embarked on a successful career playing for various clubs. She signed her first professional contract with Saugella Team Monza in Italy in 2019, making her Serie A debut with an impressive performance. Plummer later joined the Denso Airybees in Japan, before signing with Imoco Volley in Italy.
In May 2021, she was selected as part of the 18-player roster for the FIVB Volleyball Nations League tournament, where she made an impactful debut. Plummer's talent and contributions have solidified her position as a key player for both her club teams and the national team.
With her remarkable achievements, Kathryn Plummer has established herself as a rising star in American volleyball. As she pursues her passion for the sport, Plummer's journey is one that fans and enthusiasts enthusiastically follow, eagerly anticipating her future accomplishments.
Rising Star: Haleigh Washington

Haleigh Meridian Washington, born on September 22, 1995, has emerged as a prominent figure in American volleyball, making significant contributions at both the collegiate and international levels.
Growing up in Denver, Colorado, Washington, she attended Clear Creek High School, where her exceptional skills caught the attention of college volleyball coaches. She was recognized as the 2013 National Player of the Year in Volleyball Magazine and continued her success at Penn State University.
At Penn State, Washington's impact was also immediate and profound. Her remarkable achievements were recognized with multiple AVCA All-American honors and a nomination for the prestigious Honda Sports Award.
In 2020, she showcased her talent and dedication by representing the United States women's national volleyball team. With Team USA, she played a pivotal role in securing their bid for the 2020 Olympic Games during the 2019 Tokyo Qualification Tournament.
Haleigh Washington's journey in volleyball exemplifies her unwavering commitment and remarkable talent. As she continues to pursue her volleyball career, fans eagerly anticipate witnessing the remarkable achievements and contributions she will undoubtedly make in the future.
Watch Out for These Young Stars in Women's Volleyball
These rising stars in the world of volleyball, Micah Ma'a, Kathryn Plummer, and Haleigh Washington, represent the future of the sport in the United States. With their exceptional skills, dedication, and notable achievements at both the collegiate and international levels, they have firmly established themselves as prominent figures in the volleyball landscape.