Fiat/Gerdau/Minas earned themselves an isolated leadership at the 2021/22 half-season in the Brazilian Men's Volleyball Championship.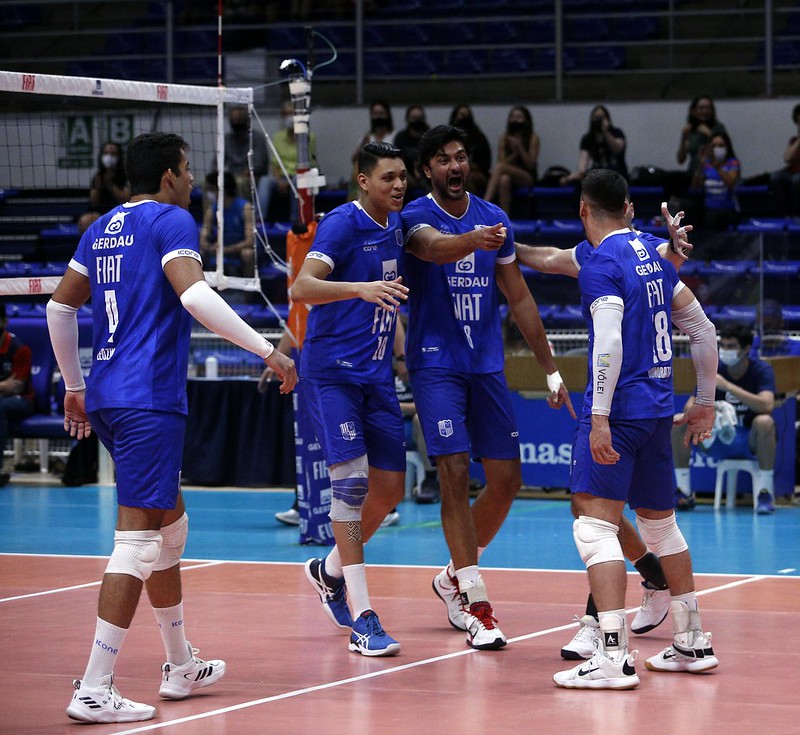 Fiat/Gerdau/Minas swept Apan/Eleva/Blumenau in Round 11 of the 2021/22 Men's Superliga to finish the first part of the regular season at the top of the charts with as many as seven points more than the closest followers Sada Cruzeiro (33-26). Furthermore, Minas, the vice-champions, are undefeated thus far in the competition. They were led by Leonardo Nascimento 'Leozinho' to the win in the last match this year with 17 points. He made 71% of attacks (15/21).
Vôlei Renata (Campinas) are in a furious run, winning the eighth successive encounter after they started the season with 0-3 and settled at third place in the charts. The titleholders Vôlei Funvic Natal fell to the eighth position after suffering the fourth defeat in a row. The last one so far came from Montes Claros América Vôlei, who ended their own four-game losing streak.
2021/22 Men's Superliga – regular season, Round 11:
January 6, 2022
Sesi-SP – Farma Conde Vôlei/São José