The ankle fracture of Lucas Saatkamp 'Lucão' has been ruled out and, according to the Brazilian Volleyball Federation (CBV), the 2016 Rio Olympics winner can return to the men's national team training next week.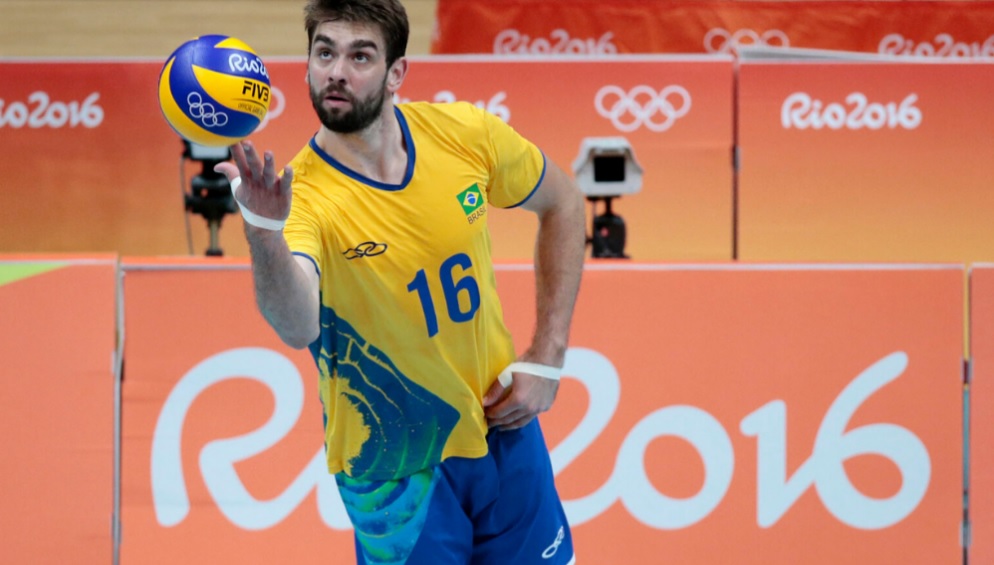 The CBV released an update on the injury to the middle blocker Lucão. According to the governing body of Brazilian volleyball, the examination carried out on the Rio Olympics gold medalist's right ankle didn't detect a fracture. Lucão, in intensive care, got a green light to compete in the 2022 FIVB World Championship, starting on Friday, August 26. The expectation is that, next week, an experienced player, the projected starter, will be able to return to training.
Following Lucão's injury, the 'Seleção' head coach Renan Dal Zotto had to call up Leonardo Andrade 'Léo', crossed out from the initial list of 14, back to the roster preparing for the event in Poland and Slovenia. So now, The Brazil Men squad has 15 players, one more than the limit for registration for the World Champs. In this way, Dal Zotto will have to make a cut before the first match in Slovenia, on Friday, against Cuba.