After the problems in the last FIVB Volleyball Nations League, the Brazil Men's National Team head coach Renan Dal Zotto decided to take as many as three opposite hitters to the main tournament of the year.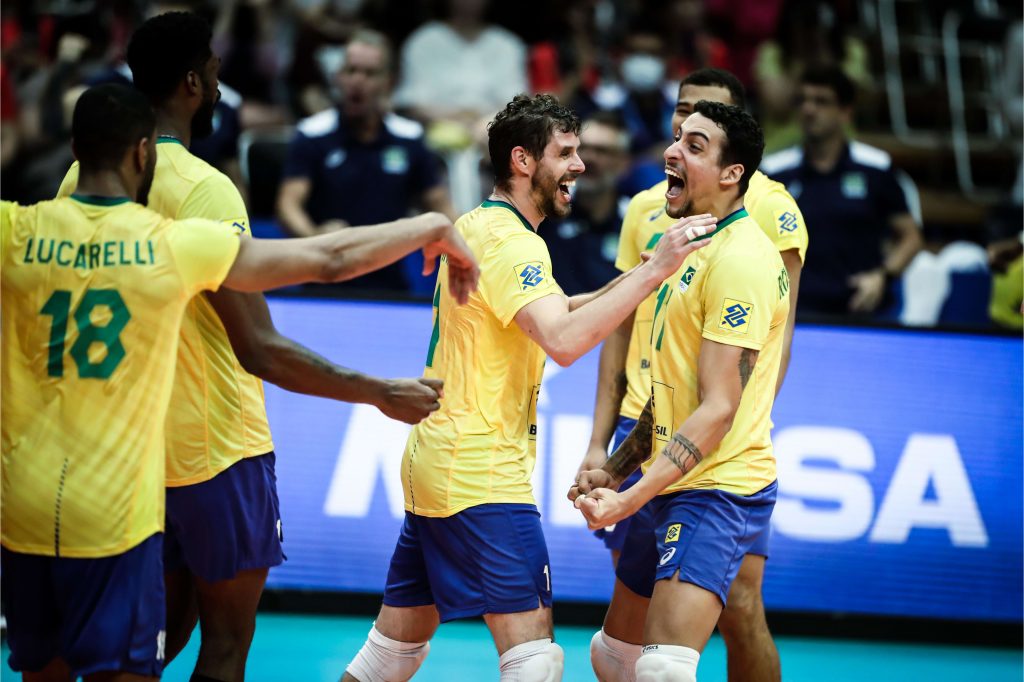 The Brazil National Team head coach Dal Zotto defined the roster that will play in the 2022 FIVB World Championship, which will be held in Slovenia and Poland. The coach decided to cut middle blocker Léo from the wider list of 15, and with that, the 'Seleção' will have as many as three opposite hitters in the tournament: Wallace, Darlan, and Felipe Roque.
Dal Zotto's doubt was precisely between Léo, who arrived less than two weeks ago to replace injured Isac, and Felipe Roque, who's recovering from an injury suffered in the VNL last year. The decision to take an unusually large number of opposites to the World Champs was made after Brazil suffered a lot from this position in the 2022 VNL. Alan got injured during the tournament and Franco resigned after an injury. With that, the selection played the final stretch of the tournament with only Darlan in this role. Now, Olympic champion Wallace has returned to help the team. Even so, the staff believes that Felipe Roque can be important in specific moments of the matches, mainly in the blocking. Due to the lack of game rhythm, he won't be Wallace's immediate backup. That role will fall to Darlan.
The roster that will represent Brazil in the World Championship will be made up of the setters Bruninho and Fernando Cachopa, the middle blockers Lucão, Flávio and Leandro Aracaju, the opposites Wallace, Darlan and Felipe Roque, the outide hitters Lucarelli, Leal, Adriano, and Rodriguinho, and liberos Thales and Maique.