Riikka Lehtonen has been officially recognized as the best Finnish female volleyball player of all time.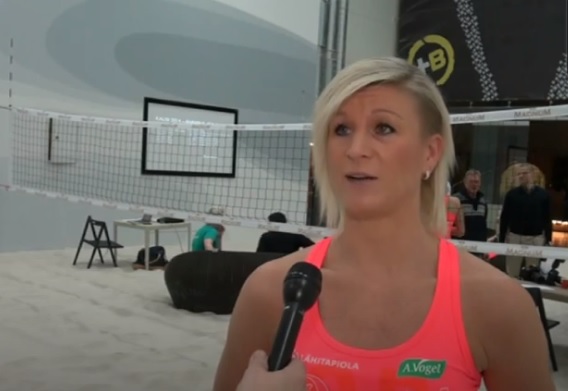 Arguably, Finland's most successful female volleyball player of all time and who also had an international career in beach volleyball, Riikka Lehtonen, is the 33rd member of the Finnish Volleyball Hall of Fame.
Now, a 43-year-old former opposite hitter had an indoor professional career that lasted 17 years (1996-2013) and it was followed by a notable continuous career in beach volleyball from 2014 to 2021. The crowns of Lehtonen's indoor career were the victories in Europe's most prestigious club competition, CEV Champions League, with RC Cannes from France in 2002 and 2003. In addition, in the national leagues, she was crowned champion of Finland and France three times each, as well as Italy and the Maldives one time each. Also, Lehtonen took two national cups – in France and Italy. In her homeland, she has been awarded volleyball player of the year four times and female volleyball player of the year six times in a row.
On the beach volleyball side, Lehtonen won a whopping 12 Finnish Championships. She played in seven European Championships and one World Championship.