The 2023 Women's Copa Brasil championship will be determined by a highly anticipated regional derby that is steeped in fierce rivalry. In the grand finale, Dentil/Praia Club will face Gerdau Minas.
The winner of this match will not only secure the Copa Brasil title but will also earn a spot in both the 2023 Super Cup and the 2024 South American Club Championship. It is worth noting that these two Minas Gerais teams have a long-standing history of competing against each other in the finals of national volleyball championships, including the last three 1XBET Women's Superliga finals.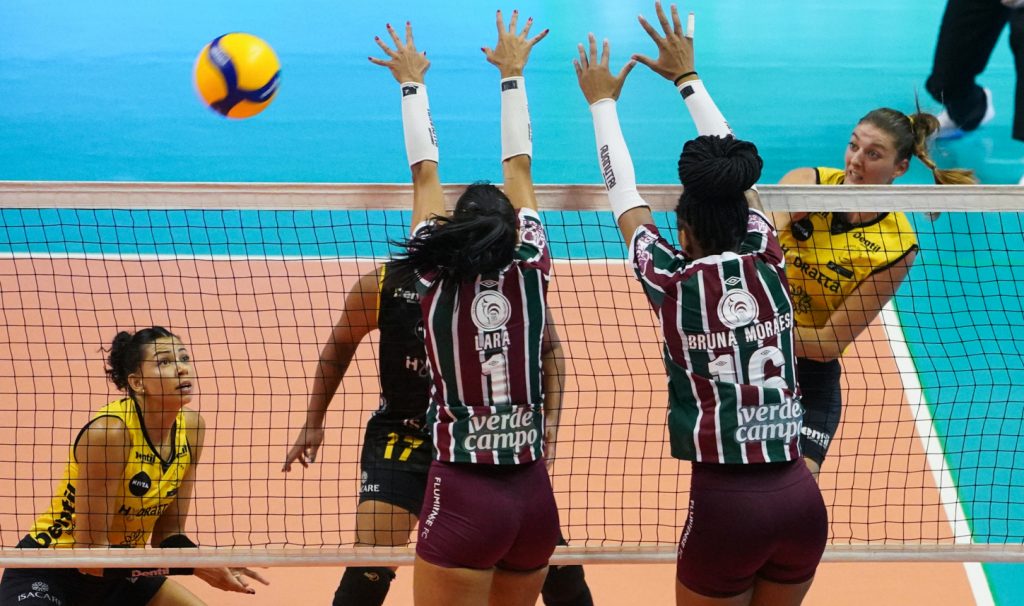 Dentil/Praia Clube secured their spot in the finals, keeping their sight set on the cup winners title. The team from Uberlândia defeated Fluminense 3-1 (23-25, 25-21, 25-21, 25-21), relying heavily on their impressive blocking skills – 18 block points. Opposite player Bruna Moraes of Fluminense shone as the match top scorer with 20 points.
In the second semifinals, Gerdau Minas defeated Sesc RJ Flamengo 3-1 (23-25, 25-18, 25-17, 25-16). Kisy Nascimento, Gerdau Minas opposite, was the match top scorer with 19 points.
Copa Brasil – Semifinals
March 6, 2023
Dentil Praia Clube vs Fluminense 3-1 (23-25, 25-21, 25-2, 25-21)
Gerdau Minas vs Sesc RJ Flamengo 3-1 (23-25, 25-18, 25-17, 25-16)
Copa Brasil – Finals
March 7, 2023
Dentil/Praia Clube vs Gerdau Minas