The Serbian opposite Tijana Boskovic has met her sister Dajana today and it was definitely a story of the day.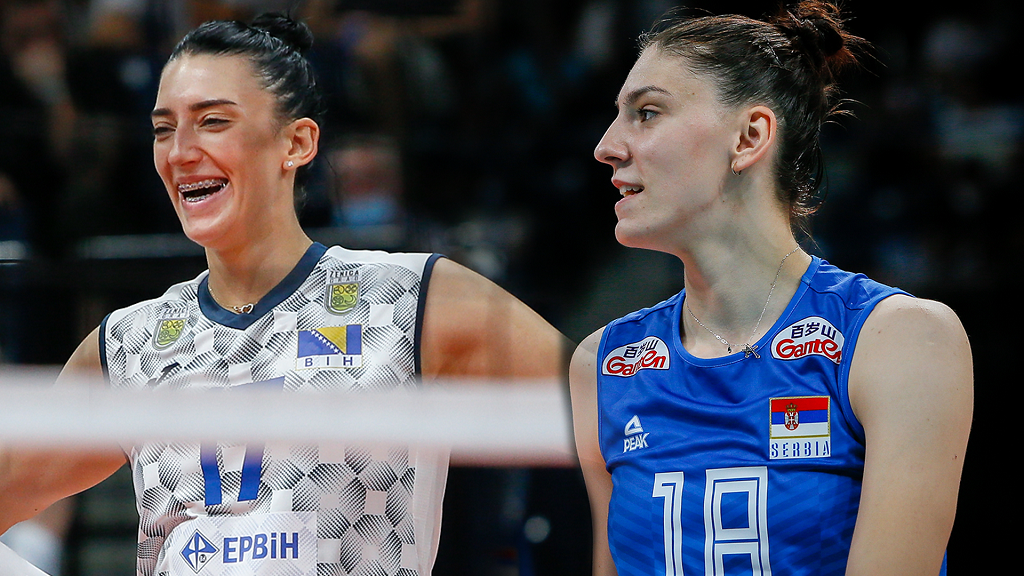 Two national teams featured two sisters meeting each other in different colors. One is playing for Serbia and the other one is wearing a jersey of Bosnia & Herzegovina.
As expected, three points went to the Serbian team and we witnessed several interesting clashes between two sisters, Tijana and Dajana.
These two players also were the top scorers – Tijana contributed with 12 for Serbia, while Dajana added 10 for Bosnia.
It was the only game of POOL A, tomorrow the race for top position continues as Russia vs. France and Azerbaijan vs. Belgium meet in Belgrade.
Another host had a great display at the tournament opener. Croatia defeated Switzerland in straight sets 3-0 (25-20, 25-19, 25-21).
Laura Milos led Croatia to the win over the Swiss team with 18 points, while Samanta Fabris added 13. On the other side, Maja Storck scored 10.
POOL A:
Serbia – Bosnia & Herzegovina 3-0 (25-11, 25-18, 25-14)
Russia – France (August 20, 20:00 CET)
Azerbaijan – Belgium (August 20, 17:00 CET)
POOL C:
Croatia – Switzerland 3-0 (25-20, 25-19, 25-21)
Italy – Belarus (August 20, 17:15 CET)
Slovakia – Hungary (August 20, 20:15 CET)