Poland have opened the EuroVolley 2021 with a 3-1 win over Germany to make a good start at this tournament.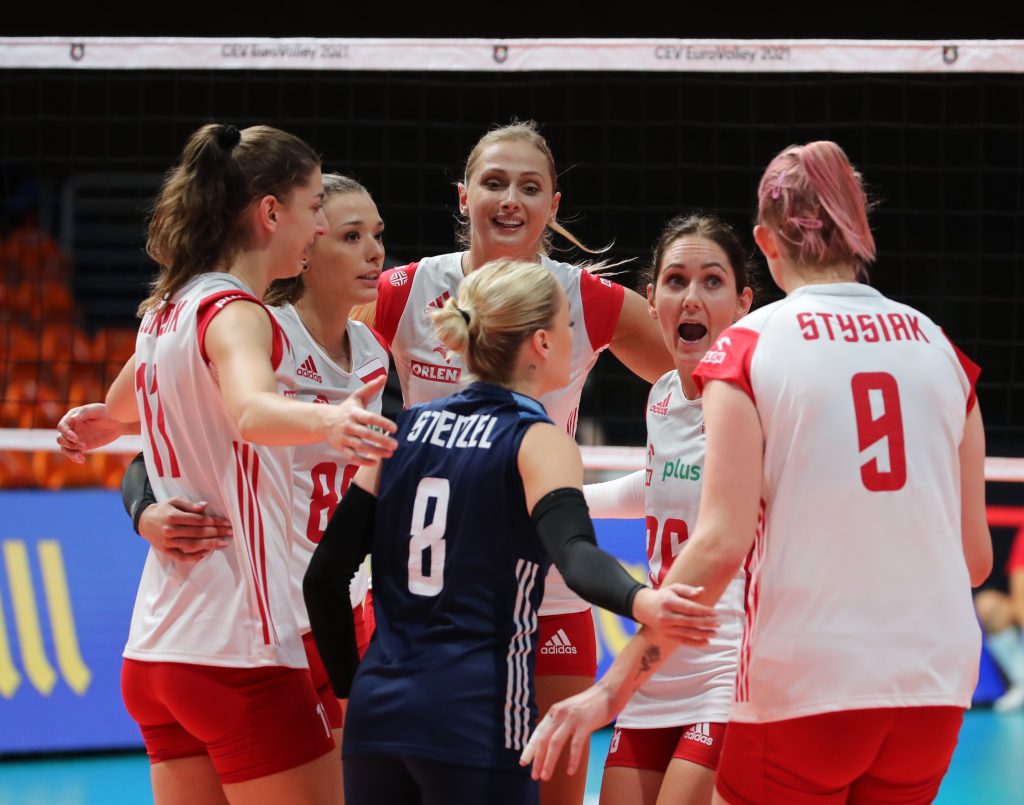 This victory will give them a clear direction to the top place in POOL B since Germany and Bulgaria are the teams that can compete for the first position.
Magdalena Stysiak was the best scorer of the game with 30 points, while Louissa Lippman and Lina Alsmeier scored 16 each for Germany.
The Czech Republic have also scored a victory to open the EuroVolley 2021 tournament. They defeated Spain in four sets.
Michaela Mlejnkova was the top scorer with 22 points on the winning side, while Raquel Montoro and Lucrecia Castellano scored 17 each for Spain.
Pool B, round 1:
Spain – Czech Republic 1-3 (25-22, 20-25, 22-25, 20-25)
Germany – Poland 1-3 (22-25, 25-23, 21-25, 22-25)
Bulgaria – Greece 3-0 (25-20, 25-15, 25-19)