Italy and Serbia are the first teams that booked the playoff tickets at the 2021 CEV Men's Volleyball European Championship.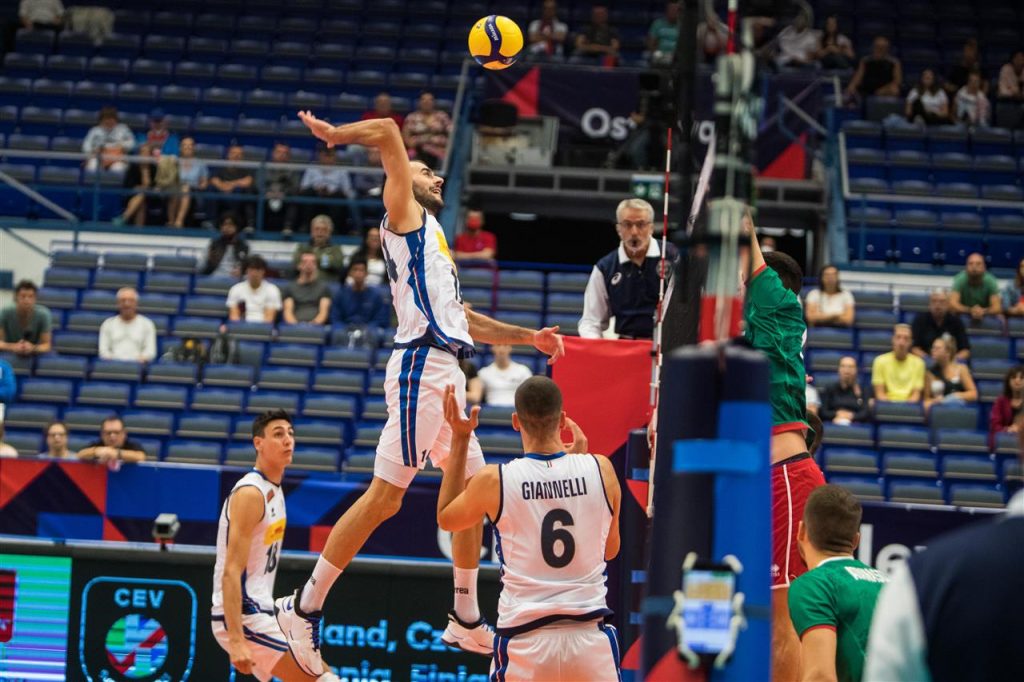 Italy hit its third three-point worth success at the CEV Men's EuroVolley 2021 to continue to lead the ranking of Pool B, taking place in Ostrava, the Czech Republic, with nine points and a 9-1 set ratio. If the victories against Belarus and Montenegro did not give the proper picture of how far the reconstructed Italian squad can go in the tournament, today's match against Bulgaria was the right test which the wards of Ferdinando De Giorgi passed with high grades: 3-1 (25-19, 25-18, 17-25, 25-12). The triumph gave the guarantee to Italy of entering the Round of 16. The 19-year-old prospect Alessandro Michieletto led the quartet of double-digit scorers on the winning side with 14 points. Tsvetan Sokolov stood out for Bulgaria with 15 points.
Even though it could not count on its captain Nemanja Petrić, who returned to Belgrade to heal the injury but will return for the knockout phase, Serbia recorded the third win in four games in Pool A (Kraków, Poland) and verified the placement in the eighth-finals. But, beating Portugal today was not easy for the titleholder. The absence of Petrić for justified reasons was followed by absences of several more starters – Atanasijević, Kovačević, Jovović, and Lisinac – for most of the match as the head coach Slobodan Kovač decided to rest them. Dražen Luburić (18 points) was the top scorer for Serbia in a 3-1 victory (25-15, 25-21, 22-25, 25-17). Lourenço Martins tallied 15 for Portugal.
Standings